Engineering is the backbone of LibDib. In fact, we have more engineers than we do any other type of employee. This is the team that developed (and continues to develop) our platform and they keep it all going (thank you engineering!) while adding new bells and whistles for our users.
On that stellar team is full stack developer, Kellie Higa, who amazes us every day with her skills and expertise. We recently sat down with her to find out more about what she does at LibDib.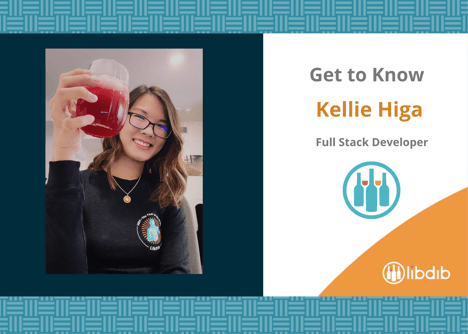 What do you do for LibDib?
I'm a full stack developer, and sometimes UI/UX designer for LibDib. I work on coding both what you see (HTML, CSS, JS), and what you don't see on our servers. I also work with the team to lay out wireframes and user experiences for new features and the clean-up of existing ones. I really enjoy the variety of roles and projects I'm able to have.
Born and raised on Oahu, I attended college at U.C. San Diego where I received a degree in Cognitive Science, with a minor in Computer Science. After college, I started off in the technology industry as a UI/UX designer. I then progressed to a front-end developer, and finally grew to be a full-stack developer here at LibDib.
What brought you to LibDib?
I was interested in growing my design and development skills, LibDib offered me the unique opportunity to grow both!
What's your favorite part about working at LibDib?
My fellow LibDibbers! ❤️ Being on a team of hardworking people that understand the importance of celebrating and supporting each other, both in and outside of work. I always look forward to working with our amazing team.
If you could have a drink with one person in all of history who would it be and what would be your libation of choice?
Alan Turing, an English mathematician, logician, cryptanalyst, philosopher, and theoretical biologist, and "father of modern Computer Science." He is probably most famous for creating the Imitation game or Turing test. I would ask him what he thinks about computers today and if he believes we can create "consciousness" with computers. I would drink a Peach Daiquiri because I enjoy peachy drinks that I'm not very good at making for myself (and they make you feel quite peachy!)
Since I don't spend nearly enough time looking at a screen (hee hee), I like to wind down by watching a good (or bad) TV show or playing video games. I also enjoy taking a break from staring at screens by going hiking, camping, and skiing.