Providing distribution to any and all wine and spirits Makers is core to LibDib's mission and the evolution of the three-tier system. And, we couldn't do it without Portfolio Manager, Cody Wheat. When Makers arrive at LibDib seeking distribution for their alcohol products, Cody is there to start the process and help them grow their brand. That being said, we thought it would be great to showcase Cody and his role at LibDib.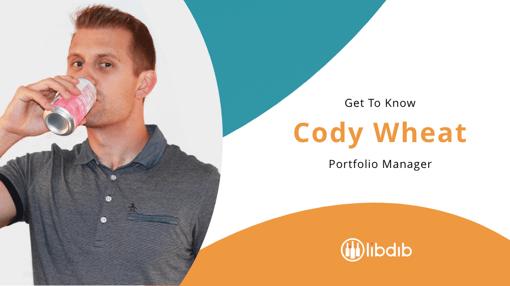 What do you do for LibDib?
I'm the Portfolio Manager for LibDib. Like everyone on the team, we all wear a lot of hats! I help with everything from introducing the LibDib model to new alcohol brands, answering questions during the onboarding process, and once they're live, helping our Makers find the best path to market within the LibDib ecosystem.
What is your background?
Before joining LibDib, I was a brand ambassador for the Sazerac Company in Southern California. I was primarily focused on growing the off-premise business and supported key brands within the Sazerac portfolio. Prior to my time with Sazerac I worked in a sales role for a large HR software provider.
What brought you to LibDib?
The beverage alcohol industry is great to work in, but historically has lagged behind other industries when it comes to tech adoption. The opportunity to help improve access to the market for emerging brands, as well as improve the access buyers have to those brands, was too good to pass up.
What's your favorite part about working at LibDib?
The people. Whether it's in the office or over a Zoom call, we have a great culture and a lot of fun. We're working hard. Interacting with people who are excited about what LibDib is building and passionate about the change we're making. This is what really attracted me to the position. It's something you can't put a price on.
If you could have a drink with one person in all of history who would it be and what would be your libation of choice?
Tough call, but I'm going to go with Jerry Thomas. A world traveler and one of the first truly famous bartenders in the U.S., I would be enjoying one of his signature Blue Blazers.
What do you do for fun?
I love going on hikes around here and I'm always checking out new trails. As the city starts to open back up again, I'm excited to get back to exploring some of the great bars and restaurants here in the Bay Area with friends.