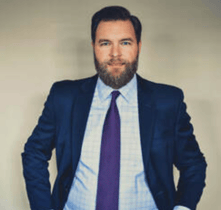 Edge Beverage is one of the leading U.S.-based beverage consulting firms. Their success comes from a fractional services model, which allows small and mid-sized drink brands to work with account executives within a reasonable pricing model. They assist with a variety of sales and distribution services, including business planning, creating distribution networks and retail placement.
While many brands are seeing difficulty selling into accounts industry-wide, Edge has helped a number of LibDib Makers find success. One spirits brand in particular, Kozuba & Sons, utilized Edge's resources (and LibDib's three-tier distribution platform!) to turn a full product refresh into hundreds of thousands of dollars in sales and dozens of new accounts. Their success came just within the last few months, even in the midst of a pandemic! Read our recent case study for more info on the distillery and their story.
We spoke with James Williams, managing partner at Edge, to learn more about their take on the current market, what can be done to ensure wine and spirits producer's success, and how to identify new market opportunities for wine and spirits brands.
LibDib: What is your overall strategy when partnering with a wine and spirits brand?
Edge: I see it as an opportunity. Our founder, Phil Guana, created Edge because he saw opportunity. We saw salespeople out in the field and thought, "let's recruit additional brands." We were thinking about this all through 2019. Most brands have zero visibility in the market, without sales people. When we partnered with LibDib from a chains standpoint, the conversation came to "Makers need feet on the street." We worked with LibDib to develop a plan to get salespeople out there for brands. Kozuba & Sons was a great example of how well this strategy can work.
LibDib: How do you choose the brands to work with?
Edge: We are specific about the brands we pick. For example, we're not going to bring a competing brand on to sell. We want salespeople to walk into every single account and be able to offer products in every category. It's important to give salespeople the opportunity to sell, and to give our brands the opportunity to be sold. That comes from being careful with the brands we choose.
LibDib: You've worked with a lot of brands. What would you say is key to finding success with feet on the street sales?
Edge: Collaboration. We have open conversations about what works. It's very rare to find that dynamic in a Maker because pride and ego can get in the way. It's the downfall of everything. You have to remove that from the table. There's no pride. They need to trust us and be exceptional at taking open and honest feedback.
LibDib: How have you seen the alcohol market change during COVID?
Edge: People want local. When you see the economy collapse, you tend to want to support things that you can taste, feel and connect with. People connect with local wines and spirits. They want to support their local communities because they want trust. There's a certain group of consumers who are excessively local and have a natural kinship to supporting local brands. Even big chain stores are getting on board with this concept which is exciting.
LibDib: How many accounts should a brand be working on a daily basis?
Edge: When we start working with a brand, most are walking into just a handful accounts on the days they are working the market. We look at all the available accounts and route it out like a distribution rep. At Edge, we walk into at least 15 accounts per day. In fact, our salesman in San Francisco sees 32 accounts on most days. It's about numbers and getting in front of those buyers. That's the only way to generate revenue quickly. Even during COVID, accounts have been excited about new brands.
LibDib: Can you summarize your sales strategy?
Edge: The strategy is simple: it's all about process. With salespeople I look for the structure and give them all the support they need in branding and samples. Once that's been created, they have autonomy to do what they feel they need to do under that structure. Salespeople need to feel in control of what they are doing. We spend months interviewing. It takes time to get it right...people have to have confidence to sell spirits. For some salespeople, "selling is telling." They think that sitting at the bar and talking is selling, but that's not the case. You have to be a closer and you have to get the account on board. That's telling the story, negotiation and moving in for the close.
LibDib: We've heard you repeat that it's all the buyer, it's not about you. What do you mean by that?
Edge: When you walk into an account, our people ask how business is going.You need the buyers to open up then you have the opportunity to help them and pitch what you're selling. It's about selling solutions and trying to help, not just pitching products. If business is bad, my salespeople can help accounts find a way to overcome most problems. If business is good, they can help replicate the success. We go through extensive sales training with our people, and give them the structure they need to execute.
LibDib: What have sales been like during Covid?
Edge: Off premise has been the focus during COVID. Right now it's 95% of the focus.
LibDib: It used to be that brands were built on-premise. What are your thoughts on that?
Edge: I was an on-premise chain manager and then moved to off-premise. There's a saying, "on is the show and off is where things go." Do you want to move a bottle or a case? You can move a case in off-premise. Liquid to lips, they are going to move cases. That doesn't happen in on-premise.
Everyone is going to the off-premise to buy what they normally buy on-premise, but it depends on the chain. Some chains do everything by planogram and resets and they don't like bringing in distributors. You need to look at chains who are open. They are always bringing in something new. These chains get it. Big chains are bringing on brands, because they understand that there are sales to be made. They're all in on the local support movement going on during this crisis. Even a big retailer in a regional, their main initiative is to support local right now. Basically, there's a group of chains out there that always stick to what they do. Then there's a group of off-premise chains taking a different path. They're saying, "Now is the time to innovate and keep customers happy and engaged."
LibDib: You've worked with a lot of distributors. What have you learned from that?
Edge: That my preferred mode is LibDib. When I was a sales guy, we dedicated a day and a half per week to follow up with our distributors. I don't have to do that here. We sell it, we take the order, it gets delivered. There's no intermediary between us.
We spent 9 months negotiating with a distributor to pitch a brand in Florida to a chain. It's time consuming. Now when I go to a chain, I get the meeting, I represent LibDib and the brand, and we can get the placement.
LibDib: What are the future plans for Edge?
Edge: Our plan is to expand our sales rep program... That's the next evolution.
LibDib: Now on to us, what is your favorite thing about LibDib?
Edge: LibDib cuts out all of the barriers to entry for brands. That's priceless.