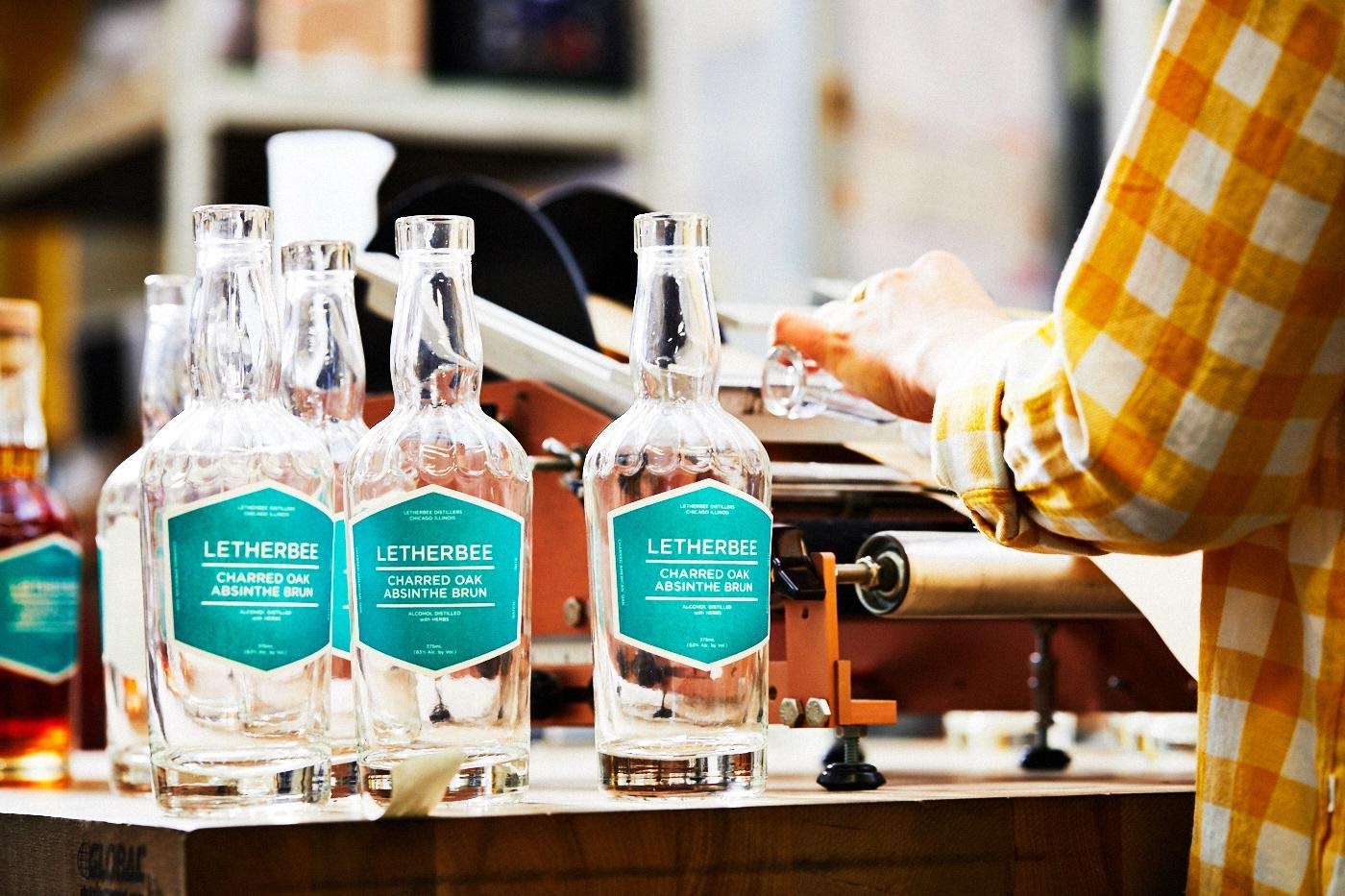 Absinthe. This anise-flavored spirit is popping up on cocktail menus around the United States. Many people refer to absinthe as a liqueur but since it has no added sugar, it's actually classified as a spirit. It's typically bottled with a high level of alcohol by volume and most mixologists use it as a mixer. The anise flavor gives an added depth and flavor to cocktails. Some of the top absinthe cocktails include the Sazerac, Casino Cocktail, Death in the Afternoon, Third Degree, Sherman Cocktail, Moulin Rouge, or The Sun Also Rises.
While traditionally absinthe came in a natural green color, today's absinthe producers are adding their own touches and re-imagining this classic spirit. You can now find clear absinthe and red absinthe. Some handcrafted absinthe is now produced with fresh botanicals -- 75 pounds of botanicals in some!
So, if you're a fan or you're wanting to see what small production absinthe is all about, check out LibDib. We now offer more than a dozen craft absinthes, all available for restaurants, bars and retailers to purchase through our online wine and spirits wholesale marketplace.
Here's a snapshot of some of our top sellers. To see all of our offerings sign up or sign in to LibDib.
5 Small Production Absinthes Available for Purchase::

Young & Yonder Spirits - Fellows & Foragers Absinthe
Fellow & Foragers' absinthe recipe combines a variety of classical absinthe herbs, including anise, fennel, and wormwood. The recipe also includes unique attributes that draw out flavor and depth, such as ginger and tarragon. Overall, there are eleven various botanicals in the recipe and they use over 75 pounds of botanicals for each 50-gallon batch. Crafted with pot style distillation. This is a rich and flavorful spirit that is full-bodied, with the taste of black licorice, lemon and sweet ginger, and a minty cool finish.
Fellows & Foragers Absinthe is now available in California, New York and Wisconsin via LIbDib.
Atelier Vie - Toulouse Green Absinthe and Toulouse Red Absinthe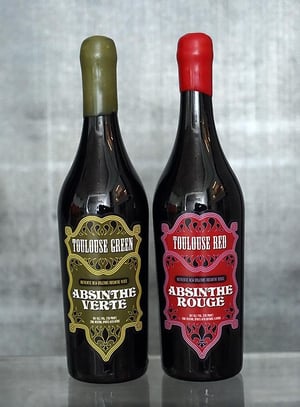 Atelier Vie is the first and only absinthe distillery in Louisiana. Based in New Orleans, the distillery was founded by Jedd Haas to address the need for a greater variety of locally produced distilled spirits. They distill Toulouse Red, a "new school" American absinthe; and Toulouse Green, a traditional style green absinthe
Toulouse Green is distilled with attention to the classic methods of Absinthe distillation and uses a formula based on traditional recipes from the late 1800s. "Our green Absinthe is pot distilled with natural herbs; no artificial ingredients, colors, or flavors are used," said Jedd Haas, President of Atelier Vie. "We also have a special treat for visitors to the distillery. The initial bottling includes locally grown wormwood. We provided seeds to local growers last year and now we invite local Absinthe enthusiasts to enjoy this first harvest with us," Haas continued.
Toulouse Red is distilled with attention to both the classic methods of absinthe distillation and the innovations from more recent American absinthe trailblazing. They add in the local creativity and a "do it yourself" attitude to create a brand new spirit: Toulouse Red. "Toulouse Red was born in New Orleans, a new indigenous liquor. Our red absinthe is pot distilled with herbs, and infused with additional herbs to create the lush red color of Toulouse Red," said Atelier Vie's president, Jedd Haas.
Atelier Vie, Toulouse Green and Toulouse Red Absinthes are now available in California, Colorado, Florida, New York and Wisconsin, via LibDib.
Violet Crown Spirits - Emerald Absinthe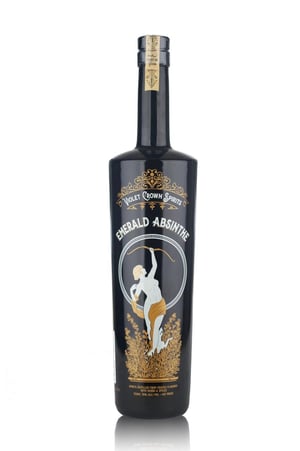 Violet Crown Spirits makes Texas' first absinthe just outside Austin in a little town called Bastrop. Emerald is distilled in 55 gallon batches using a custom-built still and a delicate balance of thirteen herbs and spices including peppermint. It has a complex and rich flavor with a creamy and lingering finish, boasting notes of licorice and green pepper with a sweetness reminiscent of golden raisins. A grape spirit based recipe, it delights the palate with a surprising pre-ban taste and feel found in few of today's modern absinthes.
Violet Crown Spirits - Emerald Absinthe is now available in California via LibDib.
Letherbee Distillers - Barrel-Aged Absinthe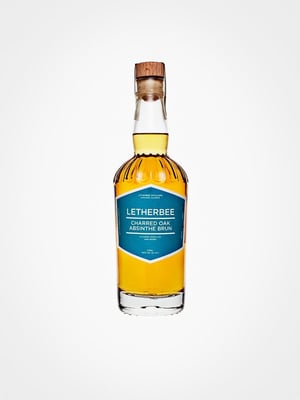 Letherbee Distillers started when Brenton Engel started cooking moonshine in his basement. Two years later, his "Illinois Joy '' moonshine created a cult following outside neighborhood bars and with restaurant cooks across the city. Brent soon starts bartending and cohorting with some of Chicago's most experienced cocktaileurs who would soon team up to become Letherbee Distillers.
With absolutely zero influence from outside investors or marketers, Letherbee's level of authenticity is second to none. Now distributing across the US, as well as Europe, the product family consists of the Original Label Gin, Barrel­-Aged Absinthe, Autumnal & Vernal Gins, Bësk, and Fernet.
Letherbee's Barrel-Aged Absinthe draws its caramel hue from a six-month stint in unused, charred-oak casks. A straightforward white absinthe recipe mellows in the aging process, softening the anise notes to let sumptuous floral and spice layers resonate. Besides the color, the full-sized barrels also imbue the Absinthe Brun with toasty hints of vanilla and caramel. Bottled at 126 proof, the spirit-forward drink is an addictive sipper that can also add depth to a variety of cocktails.
Letherbee Barrel-Aged Absinthe is now available in California via LIbDib.
Interested in purchasing any of the above products for your restaurant, bar or retail shop? Sign up for free on LibDib.