January was a busy month at LibDib. We announced online wholesale alcohol is now available in Florida (yes!) We grew the number of wine and spirits that LibDib offers to an all time high. For restaurants, bars and retailers there's never been a better time to give your customers the craft products they want.
Here's a few products to inspire you:

3 Hundred Days of Shine recreates a unique spirit Colorado moonshiners made throughout prohibition using beet sugar (Colorado's cash crop), often referred to as "Sugar Moon". Bootleggers such as the Carlino brothers flooded Southern Colorado with this illicit liquor and even went to war with their own family to gain control of liquor territories from Pueblo to Denver.
Their founder, a retired Army Explosive Ordnance Disposal (EOD) Tech, discovered his passion for moonshine while serving in Afghanistan using a pressure cooker IED (Improvised Explosive Device). He and his EOD Unit were responsible for disarming and with the explosives removed, he converted the vessel into a still with a hot plate and copper tubing. He then used root beer and distillers yeast to make low yield mash. What ensued was a passion for the history and heritage of moonshine in the American West.
3 Hundred Days of Shine has 11 moonshine offerings including: American Oak Moonshine, Apple Pie Moonshine, Barrel Finished Moonshine, Colorado Harvest Honey Moonshine, Firebomb Moonshine, Lime-n-Shine Moonshine, Peach Cobbler Moonshine, Rocky Mountain Moonshine, Rocky Mountain Sweet Tea Moonshine, Single BarrelMoonshine, and Sugar Moon Moonshine.
3 Hundred Days Distilling moonshines are now available California via LibDib.
Adobe Road Winery was established in 2002 and is a boutique winery producing small-lot, award-winning wines from prestigious vineyards in Sonoma and Napa counties. Owner, Kevin Butler, is a former championship race car driver. Adobe Road's second label—The Racing Series wines are comprised of four ultra-premium, California red blends inspired by moments on the race track. Over 30 of Adobe Road's wines were awarded 90+ pts. by Wine Spectator and Robert Parker's Wine Advocate, along with numerous other awards. Shop this wine and many others on our online alcohol wholesale platform!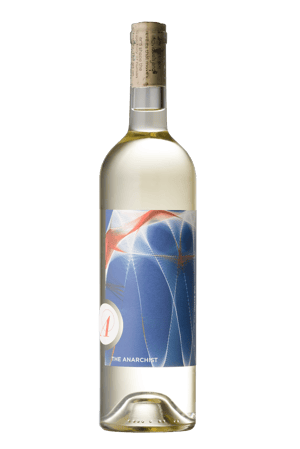 Adobe Road Winery now offers 17 different wines in Wisconsin via LibDib.
Out of Napa, California, comes the Anarchist Wine Co. With a selection of 4 creative wines to choose from: Rose Against the Machine , The Anarchist (white blend), Conspiracy Theory (red blend), and The Philosopher (red blend). Anarchist Wine Co. is a nod to those with the foresight to observe the situation, the mindfulness to ask the question, the courage to take action and forge the outcome. Throughout history, there have been individuals following this formula. These are the Anarchists and their wines walk a similar path. They blend varietals, not usually made together in the traditional wine landscape. They carry this mission throughout their wine quality and imagery.
Anarchist Wine Co wines are now available in California, Florida and New York via LibDib.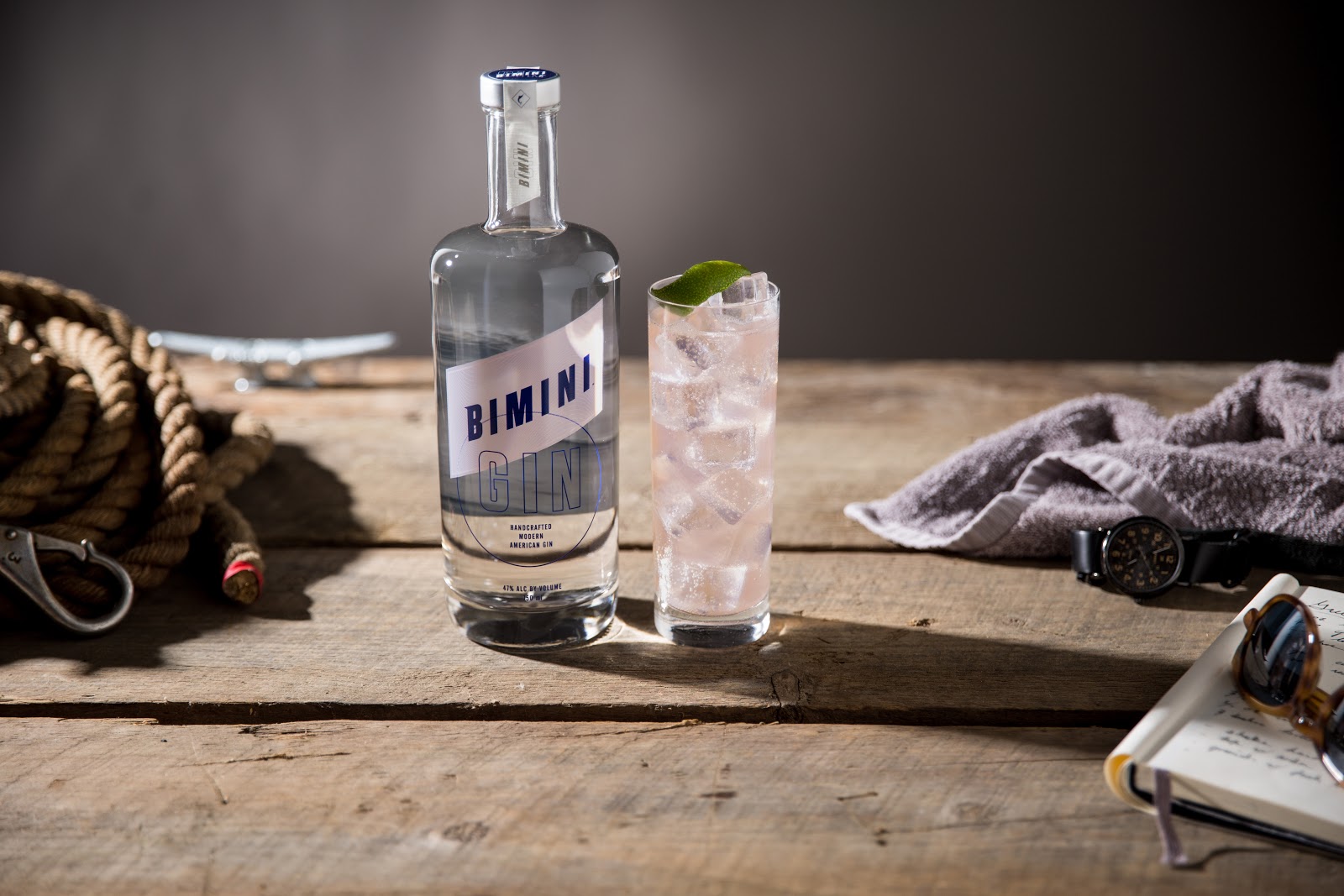 Inspired by Maine summers, Bimini Gin is about memories of fireflies, sandy feet, the smell of fresh-cut grass, and the warm salt water breeze. With the clean citrusy flavor of grapefruit zest, coriander and hops, it's perfect for those refreshing drinks we crave in the summer and helps us imagine warm weather in the winter.

The Bimini name was inspired by Ernest Hemingway's novel "Islands in the Stream" set in the 1930s on the island of Bimini in the Bahamas. The main character drinks gin with coconut water, lime, and angostura bitters while relaxing in the shade on his boat. Bimini Gin was awarded a Double Gold Medal at the 2017 San Francisco World Spirits Competition.The botanicals in Bimini gin include juniper, grapefruit peel, Mt. Hood hops, aromatic barley malt, coriander seed, chamomile, and orris root. Bimini Gin uses a neutral base spirit made from non-GMO American corn and distilled four times for exceptional purity.
Bimini Overproof Gin has more flavor than regular Bimini Gin because none of the botanical oils are filtered out. When they dilute the original Bimini Gin to 94 proof, the botanical oils begin to fall out of solution making the gin appear cloudy. They didn't think the world was ready to buy a bottle of cloudy gin, so they filtered out just enough oil to keep regular Bimini Gin clear at room temp. At 111 proof, Bimini Overproof stays crystal clear at room temp with no filtration necessary. This means every drop of flavor has been extracted from the botanicals.
Bimini Barrel Reserve No. 1 is the gin is barreled at full distillation strength (180 proof) for three months in three different kinds of twice-used barrels: Bourbon/Apple Brandy; Bourbon/Rum; and Bourbon/Sea Salt. The results are blended and diluted to 101 proof and rested in stainless steel for six weeks before bottling.
Bimini Gin and other craft liquors are now available for distribution in Florida via LibDib.
A family and verteran-owned business based in Central Oregon, Gompers Distillery is named after their grandfather, Herman Gompers, who was a Holocuast survivor from Holland. Herman loved life, family and gin and they tried to bottle his personality. The distillery produces Gompers Gin, Gompers Vodka and Gompers Old Tom Gin.
Gompers Gin is made with Oregon Juniper Berries we hand pick in Central Oregon, golden pear and Central Oregon Lavender which provides a fun flash of pepper on the back end of the palate. This is a gin that is smooth, balanced and versatile. They worked for almost 18 months to finalize the recipe.
The Gompers Vodka is exceptionally smooth and at a very reasonable price point. Corn-based, it's distilled 11 times and filtered roughly 50 times, and has an almost creamy texture to it.
Gompers Distillery Gin and Vodka is now available in California via LibDib.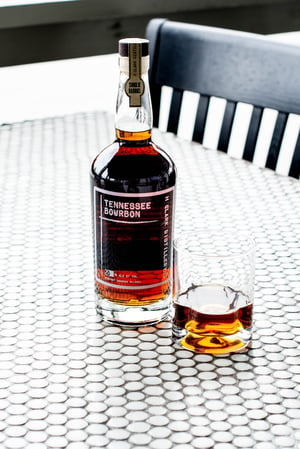 At H Clark Distillery, we craft our Tennessee Bourbon, our Tennessee Dry Gin, and our Tennessee Black & Tan Whiskey, a malt whiskey made from an oatmeal stout whiskey mash, in the old town Granary in the picturesque town of Thompsons Station, Tennessee. We root our whiskies and gin in the traditions that helped make those spirits known the world over. But we add our own little taste of Tennessee to each one. And we make every drop, never private labeling someone else's creation as our own. At H Clark Distillery, we trust in tradition. It's never let us down.
H Clark Distillery started producing our Tennessee Bourbon in August of 2014, after 7 long years of trying. Our founder, Heath Clark, grew up near Lynchburg and Tullahoma, Tennessee, homes to Tennessee oldest distilleries, Jack Daniel and George Dickel. Inspired by hometown tradition to start his own distillery in, Heath was surprised to learn that distilling was illegal in all but three of Tennessee's 95 counties and a voter referendum was required in each county to change that. Assuming that people who were ok with drinking spirits were also ok with people making them, Heath got legislation going that opened up most of Tennessee to legal distilling. Heath spent two years renovating an old grain barn by the railroad track in Thompsons Station to be home to H Clark Distillery. Each day we strive to craft spirits as exceptional as the community in which we live.
H Clark Distillery is now available in California, Florida and New York via LibDib.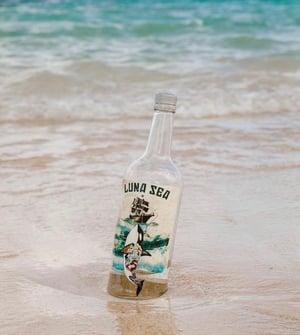 Luna Sea Spirits Vodka is created in Santa Cruz, California with all the virtues of California coastline in mind. Clean, smooth, beautiful and meant for everyone to enjoy. This vodka is distilled 5 times then filtered through activated carbon 10 times to ensure the smoothest vodka on the market. They use a high alkaline water and non-gmo American corn to create a high-quality vodka for every occasion. It has an ultra smooth finish and is designed to stand toe-to-toe with top shelf brands. Luna Sea won Silver Medal in the San Francisco world competition, yet remains at an inclusive price. Bonus: A portion of all the proceeds goes towards the protection of the environment.
Luna Sea Spirits vodka is now available in California via LibDib.
Looking to buy craft liquor and wine for your business? Sign up today for free!