It's four weeks until Christmas and customers are stocking up on new libations for the holiday season. Data shows that today's consumer is looking for authenticity. What is authenticity? Transparent honesty, passion and uniqueness. How does that translate to the beverage alcohol business? Small production products made by real people with a story.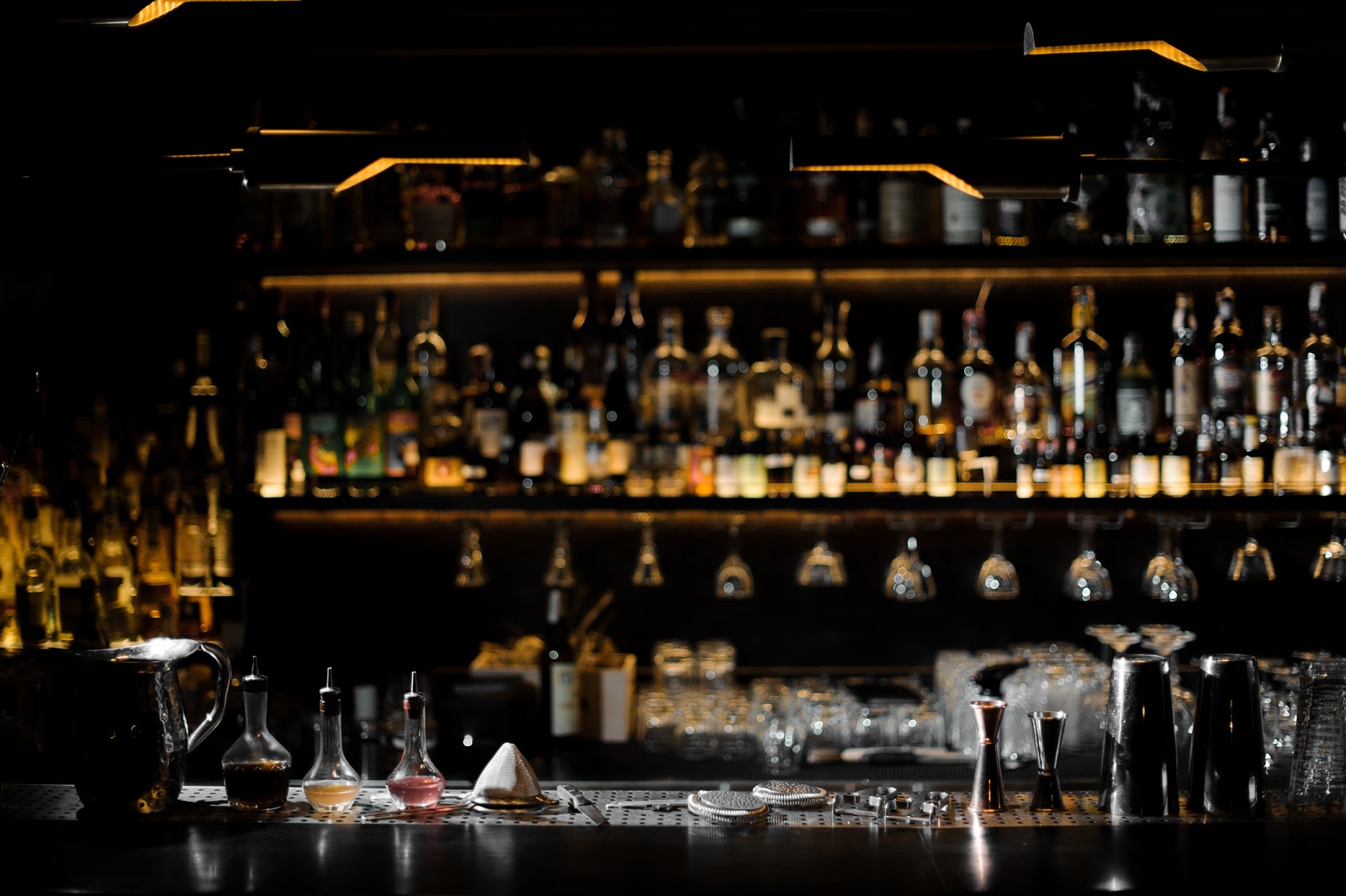 Traditionally, because of their small-ness, these authentic voices in our industry have had difficulty getting to market. Never fear, LibDib is here, providing restaurants, bars and retailers with an innovative online liquor wholesale marketplace to some of the most interesting new producers from around the globe. Our lower margins and new open markets attract the craftiest of all wine and spirits Makers.
How can you take advantage of new products this holiday season?
Offer customers a grain to glass bourbon that was a great grandma's recipe. Serve them a sustainably produced gin with botanicals harvested from a backyard in wine country. Pour a new Red Blend that gives back to an elephant sanctuary. In other words, offer products made by real people, with real stories. Wine and spirits that great alternatives to mainstream brands.
That being said, here's a list of exciting newcomers to the LibDib book. These products have great stories behind them and are perfect for stocking holiday shelves. All of these craft spirits are available on our wholesale liquor portal. Like what you see? Sign-up or sign-in to LibDib to view our entire portfolio.
New Wine & Spirits Selections Now on LibDib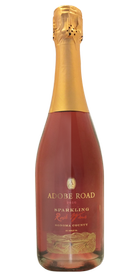 Adobe Road Winery - Adobe Road Winery is a boutique winery established in 2002. They produce small lot, award-winning wines from prestigious vineyards in Sonoma and Napa counties. Owner Kevin Butler is a former championship race car driver and the winery is the sister company to The Racers Group (TRG), the most successful privateer Sportscar racing team in North American history. Adobe Road's second label, The Racing Series wines, is comprised of four ultra-premium, California red blends inspired by moments on the race track. Over 30 of Adobe Road's wines were awarded 90+ points by Wine Spectator and Robert Parker's Wine Advocate, along with numerous other awards.
Availability: LibDib now carries 17 Adobe Road wines in Wisconsin including Rosé, Sparkling Rosé, Cabernet Sauvignon, Grenache, Petite Syrah, Syrah, Pinot Noir, Sauvignon Blanc, and several Red Blends.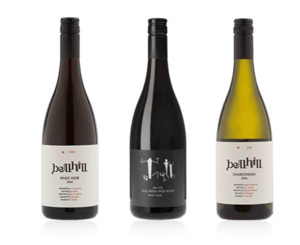 Bell Hill Vineyard - Bell Hill Vineyard was established by Marcel Giesen and Sherwyn Veldhuizen at an old lime quarry in the Weka Pass, North Canterbury, NZ, a unique site with marine derived limestone soils and north facing hillside exposures. Bell Hill adopts the Burgundian model of vineyard architecture with vines low to the ground (40cm) and a high plant density of 9,090 to 12,500 vines/ha. All plantings since 2005 are at 11,363 vines/ha. This reduces yield per vine and encourages deep root penetration to explore the soil profile - its water, flavour, and elements. Bell Hill farms organically and biodynamically. They see this as paramount to increased soil and vine health, as well as fruit quality and expression.
Availability: LibDib now carries Bell Hill wines in California and New York including Bell Hill Pinot Noir, Bell Hill Chardonnay, Old Weka Pass Road Pinot Noir and Old Weka Pass Road Chardonnay.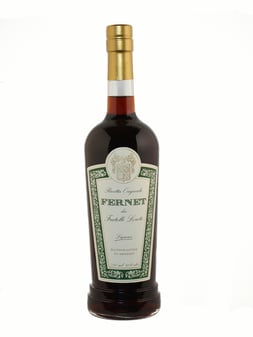 Elixir Craft Spirits Liqueurs - Elixir Craft Spirits Distillery was founded by Italian brothers, Andrea and Mario Loreto, in Eugene, Oregon. Dedicated to revivifying traditional spirits in the Italian tradition, they use all-natural ingredients. All Elixir craft liqueurs are composed of pure McKenzie River water from one of the cleanest streams in the country. Elixir then uses the purest neutral spirit, filtering it several times through activated charcoal and crushed lava rock, and ultimately running it through specialized copper tubing to eliminate any remaining impurities. The time-intensive filtering process is worth its weight in gold as they successfully strip the spirit of its "fire" while preserving its natural warmth. Elixir Craft Spirits carefully tests each batch prior to bottling to ensure that the artful array of barks, spices, and flowers has matured into a perfect mosaic of flavors. The result is all-natural artisanal liqueurs of rare purity and inimitable flavor.
Availability: LibDib now carries the Elixir Craft Spirits in California including their Caffe Corretto, Calisaya, Fernet dei Fratelli, and Iris liqueur.
El Rey Zapoteco - In 1960 the Hernandez family created El Rey Zapoteco. Based in the heart of the mezcal capital of the world, Santiago Matatlan, this distillery specializes in agave and mezcal, and their products are made by the proud family that cares for every detail. El Rey Zapoteco mezcals are brought to life in harmony with the environment, A creative work perfected over generations.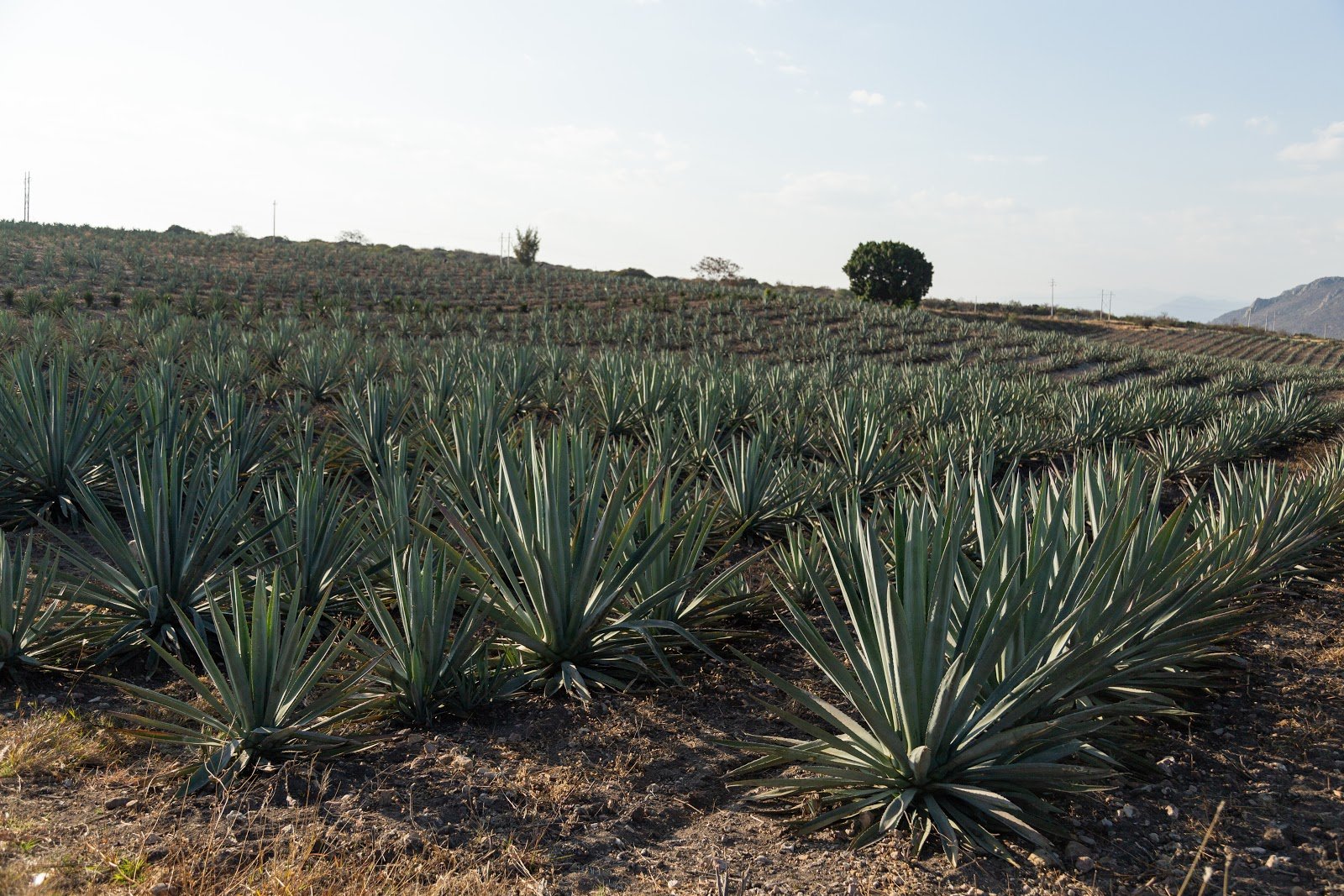 Availability: LibDib now carries El Rey Zapoteco in Colorado, including four of their mezcals and several sample packs.
Raincane Vodka - If you pour water down a mountain it may not go directly down, but it will find a way. This is how Raincane came to be. It started with the source of water in Alaska, which ended up being one of the purest natural water sources on the planet. The founder's original goal was to create a high-end bottled water, but for multiple reasons that did not come to fruition and Raincane was born. Today, Raincane blends Alaskan water with organic sugar cane and charcoal filters. This craft vodka is filtered 6 times to create a truly quality product. Raincane has a slightly sweet aroma and taste, a pillowy mouthfeel and a super smooth finish, that leaves you wanting more.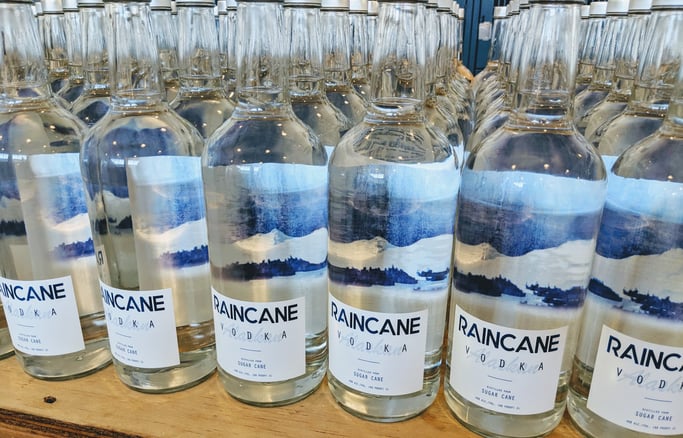 Availability: LibDib now carries Raincane in California with plans to expand to other markets.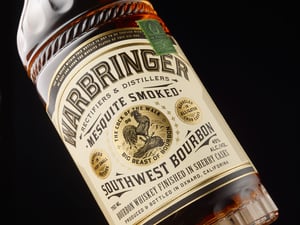 Sespe Creek, Warbringer Mesquite Smoked Bourbon - Warbringer Bourbon is the result of distiller, David Brandt, having an insight that mesquite makes great bourbon. "Mesquite is the smokiest type of firewood and when you pair it with an especially rich, full-bodied bourbon, something magic happens," says Mr. Brandt. The unique combination creates an unquestionably big, yet carefully balanced. spirit with deep flavors of char, leather and smoke. These flavors meet notes of vanilla, honey and spice and the finish is exceptionally long and heavy. Warbringer is the winner of multiple awards at the San Francisco World Spirits Competition and the San Diego Spirits Festival. It is rated as one of the Top Ten American Smoked Whiskies by leading review site, Distiller.com. This bourbon embodies the dedication to quality and inventiveness that defines Sespe Creek Distillery's approach.
Availability: LibDib now distributes Warbringer in California, with plans to expand it to other markets soon. Shop our wholesale craft bourbon options on our website.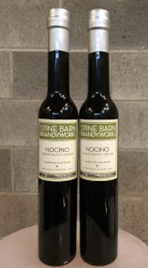 Stone Barn Brandyworks - Stone Barn Brandyworks makes craft spirits that capture the essence of the Northwest. Their spirits are fermented and distilled in their Southeast Portland distillery, using local and organic ingredients whenever possible. Their fruit brandy and liqueurs are inspired by the European tradition and they seek out the best Northwest fruits. They say they measure their year in fruit. In spring, it's tart stalks of crimson rhubarb and blushing Rainier cherries. Summer brings Hood strawberries, velvety apricots, and inky haskap berries. The first bins of apples, quince, and pears mark the onset of fall.
Availability: LibDib now carries the Stone Barn Brandyworks Nocino, a Green Walnut Liqueur, in both California and New York. Shop our craft liquor online on LibDib.com.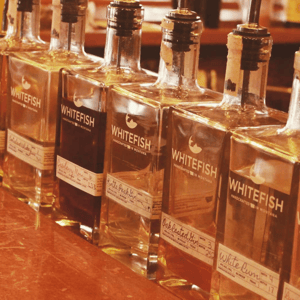 Whitefish Handcrafted Spirits - Out of Montana, comes Whitefish Handcrafted Spirits. Makers on a mission to create some of the best and most memorable handcrafted spirits you will ever experience. Half alchemists, half artists, Whitefish distills, tastes and tweaks until they've created something of immutable character. Using only the finest ingredients that are locally sourced whenever possible)
Availability: LibDib now carries Whitefish Handcrafted Spirits in California and New York. Selections include Cranberry Moon, Highline Rye, Huckleberry Liqueur, Huckleberry Reserve, Kintla Peak Gin, River Rock Gin, Rock Creek Vodka, and Rum With Spices.