By Cheryl Durzy
Dear Fellow Wineries (I feel I can call myself a fellow winery after 20 years managing wine sales at my family's business. Hope you don't mind).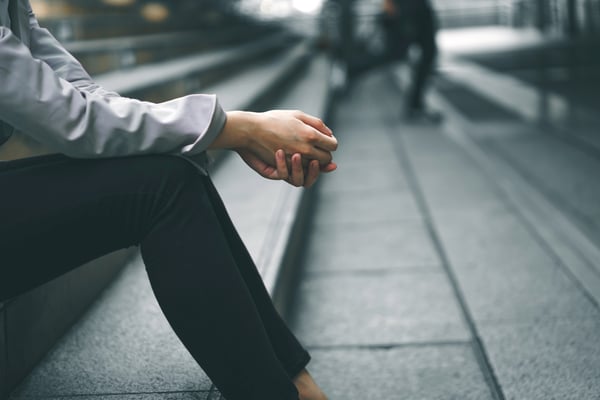 I'm a little worried about us (small production wineries included). There are a number of market conditions revealing themselves that bring me back to the memories of a market downturn. As the sales and marketing manager of my family's 100,000 case winery, I lived through several. They were tough times. We pulled through, but I had to hustle and get creative to move cases (private labels on a small scale, cruise lines, etc.)
So what has me worried? My goosebumps are based on a few market conditions that I've read and talked about (in detail!) with a number of experts in the small production wine industry.
Here it is: The wine industry may be headed to the perfect storm of overproduction, lower demand and eventual price slashing and inventory build ups.
One of the industry pundits I enjoy reading is Rob McMillen (he's often right about this stuff, so you should be reading him too). He writes a blog for Silicon Valley Bank and it's his job to know things before they happen. Rob recently spoke about at a Napa Valley Planning Meeting. What he presented got me thinking about our wineries and their businesses over the next few years.
Here's my concerns:
There is a LOT of wine on the bulk market.
Wine depletions (at the wholesale level) are down.
DTC has leveled off
Retailers will soon be in shipping to consumers.
The media coverage of the fires scared visitors away from CA Wine country.
Consumers are changing (less loyalty).
More competition, more wineries ...but also more ways to imbibe (craft spirits and weed)
We officially have an oversupply problem. Rob's blog gets into the specifics and dirty details. He wrote about this like 9 years ago as well, when this happened in the last cycle. Rob says, "We have now reached the point where we have a large and unhealthy excess in grape supply in all price segments." That has me concerned.
The WSWA's Sipsource is a large data source that is based on depletions, not wineries reporting sales. At the wholesale level depletions are down. Like way down. Spirits remain growing and beer is stabilizing. What's going on there?
Wineries have been focused on DTC sales to grow their brands. However, we are currently at an inflection point where DTC has leveled off and other sales approaches are needed. We've outlined some new approaches for our Makers in blog posts like "Moneyball for wine and spirits," but there is more work to be done if we want to combat the leveling off of DTC targeting.
It will take time, but as my friend Paul Mabray at Emetry says "Winter is Coming." In that there will be thousands of licensees around the country selling wine from retail to consumers across state lines. The Tennessee Supreme Court ruling set a precedence, now it's just a matter of time. This ties into number 6 (less consumer brand loyalty; retailers can offer clubs with more of a unique value proposition across many brands).
Constant coverage about fires and power outages are scaring tourists away from wine country. Yes, there have been fires and outages, but it's not as widespread as the media has made us think.
As Boomers age out of the wine market, Millennials and Gen Z are the latest targets. And their brand loyalty is much less than previous generations. Expect that wine club leakage to increase, if you can even get them to sign up for a club or purchase more than a bottle of two at a time.
I mentioned earlier that the growth of spirits continues at a good pace, per SipSource. Craft spirits has only just begun its renaissance. Just at LibDib alone, we get 2-5 new distilleries signing up each week. We have over 250 craft bourbons available. And we are only in four markets. The persistence and marketing skills of the craft distillers is fun to watch--they are creative and relentless in their passion. Buying wholesale craft liquor and spirits can make the difference for many bar and restaurants.
In addition, marijuana is coming online recreationally in many markets. So far the data shows minor (if any) loss in sales of premium wines due to marijuana availability. But it's fairly new and something to be watched. People now have another legal choice for relaxing.
IMHO, it's time for wineries to start hedging their bets and increasing their routes to market. In the past, it was a challenge getting a distributor to pick up new brands, especially those without any sales history. Now I take off my winery hat and put on my LibDib hat. We are here now. We can help. We are available in four states, with 12 more coming online next year. Start the process, register your wines on LibDib. Build your relationships with buyers. Distribution doesn't happen overnight. Begin the process sooner rather than later so that things will be in place when the time comes.
Winter is coming, both figuratively and literally, so start planting those seeds now.