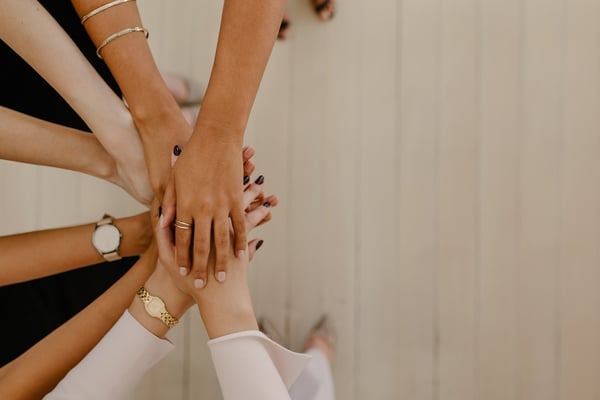 By Cheryl Durzy
LibDib was recently named the liquor distributor for Kate Hudson's new craft vodka brand King St. in two states. In the press release, Kate had an amazing quote regarding women supporting other women in this business.
"I am very excited to appoint LibDib to distribute King St. in Colorado and Wisconsin and support another female entrepreneur. I love seeing women succeed in what has historically been a male dominated industry," said King St. Founder, Kate Hudson.
As a female in both the technology and beverage alcohol space, I feel strongly about supporting other amazing women in both industries. I'm part of the Women's Leadership Council at WSWA. LibDib is also a proud sponsor of Women of the Vines and Spirits. On the LibDib platform, we have an entire stand-alone category dedicated to female Makers (aptly called 'Women Owned/Operated). And, our team at LibDib is comprised of 50% women.
The King St Vodka announcement and Kate's quote really got me thinking about women in the industry. There are so many have both inspired and supported me along the way that ultimately lead me to a career in alcohol distribution and wholesale.
When I first started out in this business, more often than not I was the only woman in the room at meetings. Fast forward to now, and I see more women at the tables, on executive teams and sitting on boards. A lot of credit is due to the male leaders in this industry (like Tom Cole of RNDC) who have dedicated themselves to making changes. I also give credit to the many women in this industry who are taking leadership roles and supporting the movement.
Here's a digital cheers to these amazing women I have met along the way. As someone who's been in the industry for a loooongg time, I feel a shift in the industry. I am truly inspired about the future of females in the beverage alcohol industry.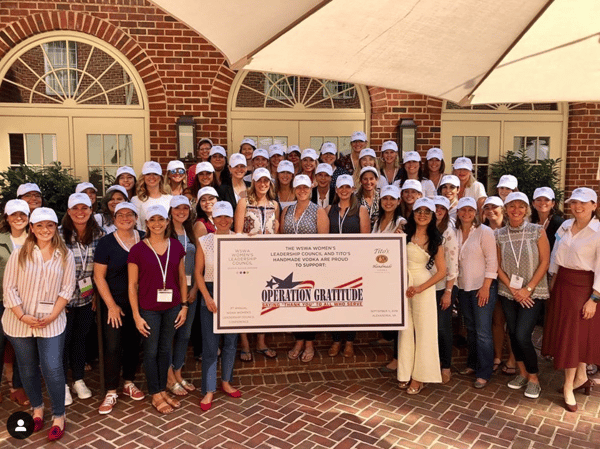 Here are the women who inspire me:
Nicole Austin, George Dickel's Master Distiller - At the Women's Leadership Council, Nicole shared her story about an incredible career and her journey to distilling. She was an incredible speaker and super inspirational. At just 33 years old, she is the spirits master for a brand that is owned by Diageo, one of the world's most powerful liquor companies. She's smart, tenacious and has a solid vision. Oh and her whiskey just came in #1 for the year from Whiskey Advocate. Congrats Nicole!.
Michele Korsmo, President and CEO, WSWA - Michele has been a big supporter of LibDib and of me personally and I could not be more grateful. As the leader of our largest trade organization, she inspires me with her grace, poise and strength. She took over last year and is now leading WSWA with vision and clarity.
Kate Hudson, Owner, King St Vodka - I've been a fan of Kate Hudson since forever. Yes, I Love her movies and pretty much everything about her, but what I admire most about Kate is her entrepreneurship. She started Fabletics (omg, I'm a huge, huge fan of this brand) and now she has created her own vodka. Kate is not afraid to take risks. I'm so excited that she's venturing into the crazy world of wine and spirits. She is sure to be successful, not just because of her name, but because she understands brands. She is also very aware of the impact a brand can have and made a vodka that's organic and gluten free. I'm so honored to distribute King St in several states.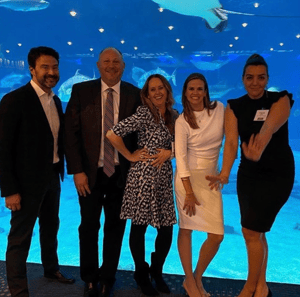 Tracy Ariail, Vice President of Applications of Architecture, Republic National Distributing Company (RNDC) - I get the pleasure to work with Tracy pretty much every day via the LibDib/RNDC partnership. She was involved very early on while we formed our partnership. Tracy works closely with our engineering team to further develop eRNDC and all the amazingly cool features that are now part of online alcohol distribution. Tracy is super involved in giving back through Women in Tech. She has been both a nominee and an award presenter at the Atlanta chapter of WIT. I had the honor of attending the event with several hundred other inspiring women and a number of supporting men, as well a couple of whales and manatees (the event was held at the Georgia Aquarium).
Jenny Solberg, Owner, Rhine Hall Distillery - Owning a craft distillery is not easy. Jenny started Rhine Hall with her dad and has been going strong ever since. As someone who knows A LOT about working with your dad on a brand, I can say that I admire her for that but I also for how she runs her business. Jenny is dedicated to making the absolute best product (have you tried her fruit brandy? It's amazing!) Her branding is top notch and she works harder than almost anyone I know. She's smart about how she works, knowing her target customers in and out. She travels, has a husband, a new baby and a growing spirits brand. I admire her so much and she makes it all look easy. I know it's not easy, but Jenny does it with style.
Philana Bouvier, Senior Vice President, New Business Development at Young's Market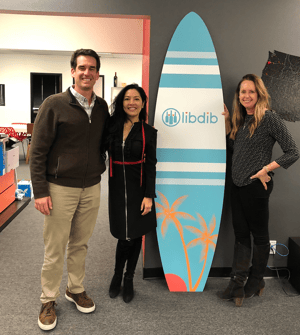 Company - If you are a woman in our industry and in wholesale alcohol, you have to know Philana. Not only is she a master networker and industry leader, but she is stylish as hell and nice as can be. She also goes out of her way to support other women in our industry. Philana plays a key role at Young's and with the RNDC merger, i'm going to get to see a lot more of her (which I'm excited about). She is the President of the Women's Leadership Council at WSWA and put on an incredible event last Fall. I look forward to attending again in 2020.
Sara Harmelin, Sales and Marketing, Allied Beverage Group - So proud to call Sara a friend. Sara is strong and determined and works really really hard for her family business. She knows this industry inside and out and I can always turn to her for solid advice. She has worked in fashion and now wholesale alcohol, and her sales and marketing acumen is top-notch. I truly admire her and love our meet-ups in NYC.
Pia and Rachel, Co-Founders, Republic Restoratives - Pia and Rachel have created a truly remarkable spirits brand. They are decided to community and authenticity, supporting women who want to get into politics as well as forming a cocktail collective for women owned spirits brands. They support women across the industry and we could not be happier to distribute this craft bourbon on LibDib. Their Rodham bourbon is great and well, it's all about female empowerment.
Sarah Opatz, Owner, Young & Yonder Spirits - Sarah is one of those Makers that all of us at LibDib know and love personally. Her story is inspiring as she went out on a limb to create a truly artisanal craft program. She started Young & Yonder with her husband, and is now raising a family. She designs all the labels and marketing materials for the company and they are really unique and beautiful. Her product is delicious (my fav is the Lime vodka; it's ridiculous) and she works hard day and night to move her business forward.