LibDib has been distributing products in Florida for less than a year. In that short period of time, we've built up an impressive store full of innovative wine and spirits brands, including several from local Florida distilleries. We also have some incredible bottles from Alabama, Mississippi, New York, California wine country, and other regions.
Florida restaurants, bars or retailers: check out the wines and spirits LibDib has to offer in the Sunshine State. Small batch, family-owned and local!
Wines: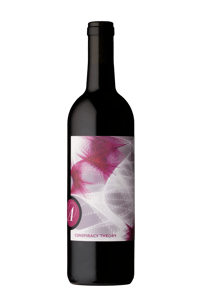 Anarchist Wine Co. - This wine company gives a nod to misfits, rebels and troublemakers— those who see things differently. Anarchist blends varietals that are not usually used together in the traditional wine landscape. They carry this mission throughout their wine from quality to imagery. Their signature? Dramatic labels and great wines.
Anarchist's wines now in Florida via LibDib:
2019 Rose Against the Machine

2018 The Anarchist White Blend
2014 Conspiracy Theory Red Blend
2014 The Philosopher Red Blend

Clif Family Winery - Based in the Napa Valley, Clif Family crafts unique, regional wine and foods using practices that care for the earth and that support growers. In 1992, the founders started Clif Bar & Company, driven by their passion for food and adventure. In 1997, they moved with their family to the Napa Valley and soon developed a love of winemaking and a deeper commitment to sustainability and farming. Today, Clif Family sources fruit from some of the best vineyards in the Napa Valley and Mendocino appellations. They're committed to working with growers that have demonstrated a commitment to the environment and sustainable farming of their land.
Clif Family Wines now in Florida via LibDib:
2017 Napa Valley Petite Sirah
2017 North Coast Grenache
2018 Rte Blanc Napa Valley Sauvignon Blanc
2016 Estate Howell Mountain Cabernet Sauvignon
2018 Napa Valley Viognier
2019 MendocinoRosé of Grenache
2018 Anderson Valley Gewurztraminer
2017 Gary's Improv Howell Mountain Zinfandel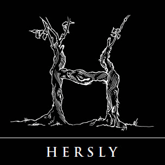 Hersly Wines - Handcrafted in the Napa Valley, Hersly produces high quality wines, limited in production. After seeing great success in New York, Hersly recently began selling their exclusive wines on LIbDib.
Hersly wines now in Florida include:
2016 Sauvignon Blanc, Russian River Valley
2015 Pinot Noir, Russian River Valley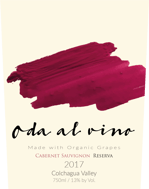 St. Stephen Organic Vineyards - These wines come from the Colchagua Valley, which was named "World's Best Wine Region" by Wine Enthusiast magazine. St. Stephen's grapes are grown 100% organically. They use no preservatives, pesticides, fungicides, herbicides or other toxicants, and focus on sustainable agricultural methods. This results in a stronger vineyard, a more robust terroir, better grapes and a healthier, superior tasting wine. Their wine-making process is artisanal, deliberate and flexible. Proceeds from every bottle goes to organizations committed to protecting our planet, expanding national parks and wildlife refuges, reducing pollution, defending our oceans, moving beyond fossil fuels, reducing plastic consumption, and slowing climate change.
St Stephen's wines available in Florida:
2017 Organic Cabernet Sauvignon Reserva
2016 Organic Malbec Reserva
2017 Organic Carmenere Reserva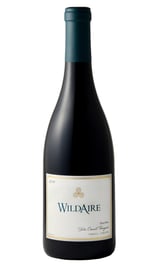 WildAire Cellars - WildAire's first year of production was approximately 70 cases of wine and they have now grown to 1,000 cases. Their winemaking philosophy is to start with beautiful fruit from some of Oregon's premier vineyards and then gently guide the grapes through the fermentation. WildAire's small size allows them to pay careful attention to every detail of the winemaking process. By constantly tasting and evaluating the wines during their lifespan in barrel ensures that the wine is absolutely the best that it can be. All of their wines are aged in French Oak barrels with about twenty to sixty percent of them new for each vintage.
WildAire's wines now available in Florida:
2017 WildAire Yates Conwill Vineyard Pinot Noir
2016 WildAire Fairsing Vineyard
2016 WildAire Timothy Pinot Noir
2015 WildAire Open Claim Vineyard Chardonnay
2018 WildAire Norma Pinot Blanc, Willamette Valley
Spirits:

Bimini Gin

- Bimini Gin is inspired by warm sunny days. With the clean citrusy flavor of grapefruit zest, coriander, and hops, it's perfect for those refreshing drinks we crave in the summer and that help us imagine warm weather in the winter. Their gin was awarded a Double Gold Medal at the 2017 San Francisco World Spirits Competition.


Bimini gins now available in Florida:
Bimini Barrel Reserve No. 1
Bimini Gin
Bimini Overproof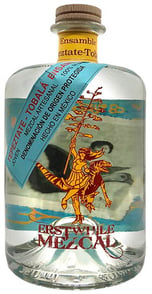 Erstwhile Mezcal - A mezcal importer based in Brooklyn, New York and Oaxaca, Erstwhile takes mezcal extremely seriously. They specialize in artisanal and ancestral mezcal and partner with independent family businesses in Oaxaca, Mexico. They seek mezcaleros who are interested in exporting out of Mexico, but do not have the means to do so on their own. On the back label of every Erstwhile bottle is a full disclosure of where you can find the partner producer. Their products showcase the variety of mezcal's infinite nuances: different agave species, different flavor profiles, different producers, different production methods, etc.
Erstwhile is a business owned and operated by women. They support fellow women in mezcal production and all aspects of the mezcal/wine & spirits industry whenever possible.
Erstwhile Mezcal now available in Florida:
Erstwhile Mezcal Arroqueño
Erstwhile Mezcal Henequén
Erstwhile Mezcal Tepeztate-Tobalá Ensamble
Erstwhile Mezcal Tobalá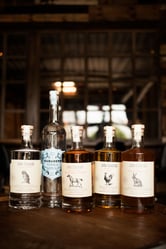 John Emerald Distillery - John Emerald Distilling was founded by father and son team John and Jimmy Sharp in 2014. Each product is named for a different ancestor in the Sharp family. They started with their Alabama Single Malt Whiskey which took their Scotish roots and melded it with American and Alabama traditions. As the distillery took shape, opportunities for other products presented themselves. They began making rum utilizing locally grown sugarcane and gin using wild foraged juniper berries. New experimental products continue to emerge, like Muscadine Brandy, and Malted Rye Whiskey.
John Emerald's spirits now available in Florida include:
John Emerald - Purveyor's Series - Double Oak Bourbon
John Emerald, Hugh Wesley's Gin,
John Emerald, Alabama Single Malt Whiskey
John Emerald, Gene's Spice Flavored Rum,
John Emerald, Leslie's Alabama Muscadine Lees Brandy,
John Emerald, Elizabeth Vodka,
John Emerald, Spurgeon's Barrel Aged Rum
John Emerald - Hugh Wesley's Barrel Aged Gin
John Emerald - Purveyor's Series - Double Wood Rye

IslandJon - IslandJon Vodka New Richey Reserve is an exceptionally crafted small batch luxury vodka. It's produced and bottled just northwest of Tampa, in New Port Richey, Florida. Founded by father and son team, Levi and Kevin John, IslandJon is crafted in an authentic, uncompromising manner. The pair utilizes old age yeast techniques, filtering and resting itin 600-gallon copper stills. The goal is to produce a high-quality sipping vodka that celebrates the lush and authentic lifestyle of the Caribbean. Raised in Trinidad and Tobago, Levi was in arms reach of two apple guava trees which permeated floral aromas through the openings of their home. It's what inspired their unmatched flavor profile: the Apple Gwayav (Guava Flavored) infused vodka.
IslandJon's products now available in Florida include:
IslandJon Vodka IslandJon Apple Gwayav

IslandJon Vodka New Richey Reserve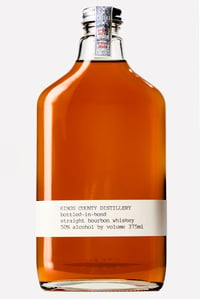 Kings County - Kings County Distillery is New York City's oldest operating whiskey distillery (the first since prohibition). Founded in 2010, Kings County makes handmade moonshine, bourbon, and other whiskeys out of the 118-year-old Paymaster Building in the Brooklyn Navy Yard. They use New York grain and traditional distilling equipment to make distinctive spirits. These whiskeys have won numerous awards from the American Distilling Institute, the American Craft Spirits Association, and the prestigious San Francisco World Spirits Competition. Their distillery has been praised by the New York Times, Wine & Spirits Magazine, GQ, The New Yorker and other sources. They only distill whiskey for their label and never buy bulk whiskey from any other source.
Kings County whiskey's now available in Florida include:
Kings County Distillery Peated Bourbon
Kings County Distillery Straight Bourbon Whiskey
Kings County Distillery Grapefruit-Jalapeno Moonshine
Kings County Distillery Barrel-Strength Straight Bourbon Whiskey


Sugar Sand Distillery - Based in Lake Placid, Sugar Sand opened in April 2018 and is an estate-grown sugarcane farm distillery. Nestled in the middle of a 10-acre sugar cane farm, Sugar Sand Distillery is a true farm-to-bottle operation producing small-batch rum, whiskey, vodka, limoncello and moonshine. The distillery was born from a desire to incorporate the love of farming with the love of producing truly handcrafted spirits.


Sugar Sand products now available in Florida:
Lake Placid Aged Rum
12 Hour Apple Shine
Lake Placid Authentic White Rum
Crane Lemon Vodka
Crane Vodka
Hammock Gin
12 Hour Midnight Shine
Lake Placid Spiced Rum
Vagrant Distiller Rum
12 Hour White Shine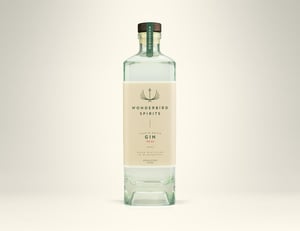 Wonderbird Gin - Opened in Spring 2019, Wonderbird Spirits is North Mississippi's first distillery. The grain-to-glass gin starts with jasmine rice from the Mississippi Delta. Our fermentation process, which borrows from traditional sake making, sets a beautifully clean foundation for layering subtly complex flavors and aromas. We then vapor distill each of our botanicals individually to capture the best essence of each carefully sourced ingredient. The result is a subtly complex, smooth, sippable gin.
A truly sip-able gin that was designed not only to be enjoyed on the rocks but also in a martini. The gin has great clarity and a silky mouthfeel with a discernible complexity allowing you to taste each individual botanical used.
Wonderbird Gin is now available in Florida.
If you're a licensed buyer who's interested in purchasing any of the above products sign up for LibDib. It's fast, free and supports small producers and local products!