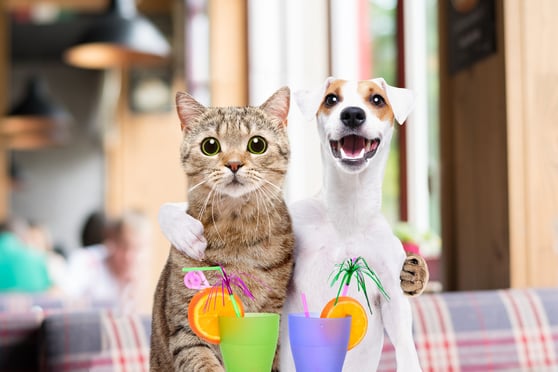 It's hot here in California and the heat has us thinking about two of our favorite spirits: vodka and gin. We're also loving photos of pets with cocktails.
LibDib now offers more than 200 craft vodkas and gins. These are products from all kinds of Makers, from all over the country. Small production yumminess that will make you wonder why you ever bought non-craft vodka or gin. (uh, why did you anyway?)
So, If you too love vodka and gin, check out our top favorites. Then make yourself a cocktail and enjoy.
And what about the pets with cocktails? It's summer. We like to smile. You're welcome.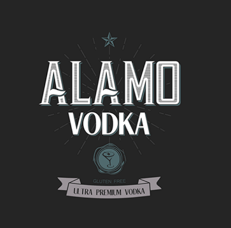 Alamo Distilling Company - Alamo Vodka -
Made from 100% Corn, distilled 6 times, and extra filtered for one of the smoothest Texas Vodkas around. Truth is, there are many vodkas on the market. Most vodka lovers know that a pig part of what makes a smooth vodka, is the quality of grains and how it is distilled. What most people DON'T know, is a large part of what makes a super smooth and clean vodka, is the quality of water used and the way it is proofed. Alamo extra filters and they have their own Reverse Osmosis system that allows them to make one of the smoothest vodkas on the market.
Crooked Water Spirits - Simple Vodka, Sundog Gin
Simple Vodka - The ideal vodka is smooth, clean and with minimal interruption. It happens with grain choice, distillation methods and filtration process. Crooked Water created a versatile premium vodka to be sipped straight up or as a base in the classic cocktail.
Sundog Gin - Sundog Gin is a bright citrus forward New American Gin. Hand crafted with fresh grapefruit, orange and other ambrosial botanicals, we call this one "Summer in Your Mouth."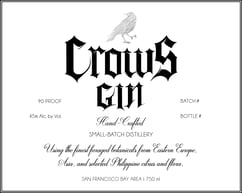 Crows Craft Brewing & Distilling Co. - Crows Gin - Crows Gin is the 1st Philippine Craft Gin. They use 23 botanicals from around the world and selected Philippine citrus that Makes their gin unique and complex. Traditional methods and carefully select unique ingredients make this gin quality one of the best.
Hudson Valley Distillers - Clear Mountain Gin, New York Vodka, Spirits Grove Vodka - A New World Gin, this gin is distilled from Hudson Valley wine. Along with a crisp, light juniper base there are floral and citrus notes. Botanicals include foraged staghorn sumac and locally grown organic cucumber. This gin appeals to a broad base. New York Vodka is made from local organic corn and is a great base for any cocktail. It is subtly sweet on the nose, clean on the palate, with an easy finish Made from Hudson Valley apples. Tasty on its own or in any vodka cocktail.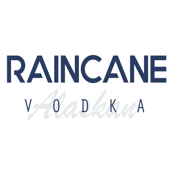 Raincane Vodka - Raincane Vodka - If you pour water down a mountain it may not go directly down, but it will find a way. This is much like how Raincane came to be. It started with the source of water in Alaska which ended up being one of the purest natural water sources on the planet. Their original goal was to create a high-end bottled water and for multiple reasons that did not come to fruition, but that ended up being their point of difference in the market and. They blend their water with organic sugar cane and charcoal filter Raincane 6 times. It's truly a quality product.
RE;FIND Distillery - Vodka, Gin, Cucumber Flavored Vodka - RE:FIND Distillery is crafting artisan spirits from grape/grain to bottle in the heart of Paso Robles wine country. Proprietors/Distillers, Alex & Monica Villicana, believe in transparency in their distilling practices and the authenticity of the ingredients distilled. In doing so, what was once a conversation about how many times a spirit is distilled and filtered is now a discussion on the quality of both the ingredients and fermentation, and what each brings to the final product. RE:FIND only uses natural ingredients and stands tall among craft distillers by being committed to crafting their spirits from fermentation to bottle. From growing some of the raw materials themselves, to sourcing from organic farms, to fermenting, distilling, aging, and hand bottling, Alex & Monica do it all!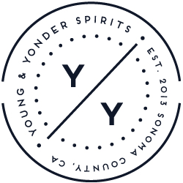 Young & Yonder Spirits - Distiller's Series Lime Vodka, H.O.B.S. Gin - Y/Y Distiller's Series Lime vodka uses all natural flavors to create a well balanced refreshing spirit. With the equivalent of five fresh limes in every bottle, their lime vodka is designed to be enjoyed by itself or a great base for your next moscow mule, gimlet, or custom craft cocktail. H.O.B.S., Or Harbor of Broken Souls, is a modern craft gin with a balance of rich juniper, citrus and floral elements. It pays homage to the long-standing relationship between gin and its importance in naval history, reflecting the glory and peril associated with the life of a sailor. H.O.B.S. Gin has taken years to refine and perfect, handcrafted with the finest ingredients and bottled with care.