Buying alcohol wholesale has never been so exciting! Big names are getting into the business, like Kate Hudson and her newly launched King St. Vodka. This is a delicious, gluten-free vodka that is craft distilled and amazing (not to mention beautiful in design).
Other liquor distributors, like Southern Glazer's Wine and Spirits and Breakthru Beverage, offer traditional, large brands. But here at LibDib our top priority is to give the small guys a chance. To provide distribution to ALL craft spirits and small production wines.
The result? We have a book of truly small production, craft products that is growing and growing. We've been tasting through our new arrivals and wow! This stuff is good.
Here are the brands new to LibDib this month. Hopefully they'll be new to your cocktail menus and retail shops in the near future, because these wines and spirits will truly wow your customers.
LibDib's New Arrivals
Kate Hudson's King St. Vodka - Created by Kate Hudson, King St. is a craft vodka from Santa Barbara, CA. Distilled 7x and utilizing Alkaline Water, King St. Vodka is incredibly smooth, with a roundness to the mouthfeel that makes it the perfect vodka for a martini, straight up. Not to mention that the beautifully designed label sits well on any shelf.
Availability: LibDib now carries King St. in Colorado and Wisconsin. Need a wholesale liquor distributor in Colorado or Wisconsin? Sign-up for LibDib today!
Ciders of Spain - This is the only expertly curated portfolio of Spanish Cider (sidra) available in the U.S. These sidras hail from Spain's wet northern coast, which has the oldest continuous tradition of cider making in the world. Ciders of Spain has relationships with multi-generational cider-making families and the new styles they offer appeal to a global market. Canned or bottled, their selection offers something new and different for cider fan customers.
Availability: In New York, LibDib now carries a large selection from Ciders of Spain including: Sparkling ciders (Apple Blossom Buzz, Guzmán Riestra Sidra Brut Nature and Pretty Dry Perry); Dry ciders (Fanjul Sidra Natural, Good Clean Funk / Sidra Riestra, Sidra Natural Riestra); and a still cider Viuda de Angelón Sidra 1947. Look for these products to expand to other LibDib markets in the future.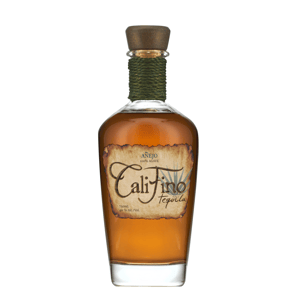 CaliFino Tequila - If you're looking for a premium grade, 100% blue agave craft tequila, these products are for you. CaliFino is sourced from the Highlands of Arandas, Jalisco, an area known for its sweet agave and for churning out some of the best tequila in the world. Their careful craftsmanship preserves the sweet agave taste and scent, allowing one to enjoy the wood barrel taste of their product's aging process. Each bottle has its own unique characteristics, making every bottle unique and one of a kind. The neck of the CaliFino bottle is individually hand-wrapped with rope, in varying tints of color to represent the aging process of the product. To top things off, their bottles are sealed with a real wood and cork topper, reflecting a commitment to delivering the highest quality, authentic product. CaliFino sets the benchmark for quality, slow crafted tequila.
Availability: CaliFino tequila now available in New York via LibDib.
Candela Mamajuana Spiced Rum - This rum is a Dominican legend and is naturally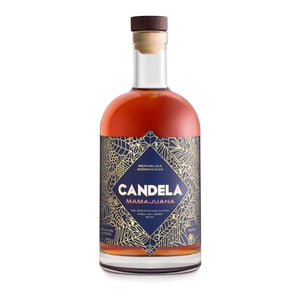 spiced with infused Mamajuana spices, then sweetened with honey. Inspired by the 500-yr old recipe of the Taíno Shamans, it is handcrafted in the Dominican Republic and made in small batches. 100% natural with no artificial colors or flavors and aged in American oak barrels. With a floral nose, smooth body, and sweet finish, the main notes of Candela Mamajuana are rosewood, spices and caramel.
Availability: Get Candela Mamajuana Spiced Rum in Wisconsin via LibDib.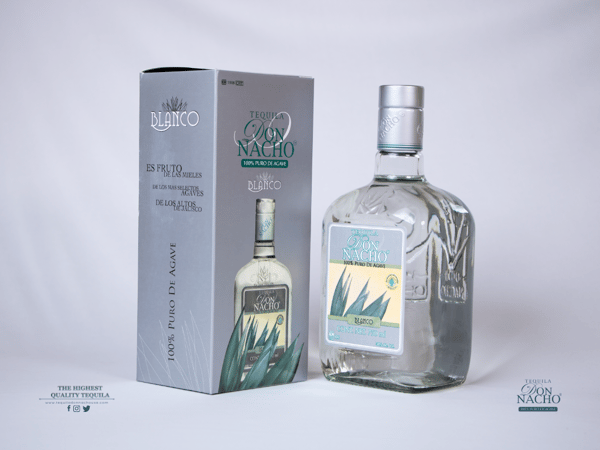 Tequila Don Nacho - Don Ignacio Hernandez Gutierrez and his family were growing and farming agave for years before they decided to produce their own tequila. They now manage the entire production process of Tequila Don Nacho, which is truly a farm-to-bottle production. Tequila Don Nacho Blanco is 100% pure agave and is a mild tequila with an ideal mouthfeel. Their Extra Premium Añejo is what they call "the cognac of tequila." This exquisite blend of pungent spices and sweet tones exalt the senses, taking them to an ecstasy of flavors, aromas and colors. The Extra Premium Blanco screams of a fresh lemon tea aroma and citric expressions, with the sweet essence of blue agave. They offer gift packs as well making them perfect for any tequila lover.
Availability: Tequila Don Nacho is now available in New York and California via LibDib.
Tequila Hashtag - A result of carefully crafting a Blanco that is smooth enough to sip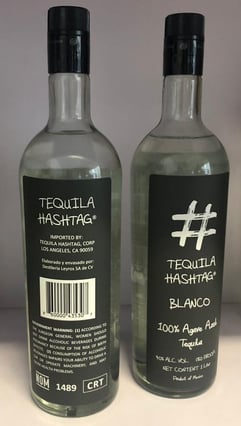 and strong enough to mix in any cocktail, Tequila Hashtag is perfect for any situation. Shots. Sipping. Mixing. Just be sure to hashtag it! In all seriousness, this tequila is luminous, shiny, with great body. Lightly sweet in the mouth, with a fresh, herbal and mineral personality, that lingers throughout the palate.
Availability: Tequila Hashtag is now available in California via LibDib.
South Fork Vodka - The pioneer label of Satellite Spirits, South Fork Vodka is family owned and operated in Northern California. The company was founded by Jonathan Dorfman and Dan Kennerson in their hometown of Grass Valley, California. With backgrounds in business and physics, they created an innovative technique that improves both the taste and finish of distilled spirits. Jonathan and Dan take pride in crafting each batch of South Fork Vodka. Every bottle is individually numbered and hand signed. South Fork Vodka is clear in color, with aromas of wet stones and a hint of savory herbs. It has a satiny, crisp, dry light-to-medium body and a warming, captivating, medium-long flint, mesquite, and vanilla bean finish. A truly unique vodka that offers hints of smoke and a long, nuanced finish. This vodka is distinctive and highly drinkable.
Availability: South Fork Vodka is now available in California via LibDib.
117 West Spirits - This small batch distillery in Vista, California, is dedicated to the same passion and artful craftsmanship that San Diego brewing has come to be known for. Like craft beer, the importance of sourcing quality ingredients and interesting flavors is key in developing the unique profiles of each spirit. Their modern approach aims to provide the customer with an adventurous unexpected experience unlike anywhere else. Try their rum, barrel aged rum, gin, rye malt whiskey, spiced rum, and 117's West Coast Whiskey.
Availability: 117 West Spirits now available in California via LibDib.
Stillwagon Distillery - This craft distillery not only has a great story but is the definition of true craft. Located in a small fishing village in Oregon, Stillwagon handcrafts all of their products, with the exception of their whiskey, which they collaborate with Seven Devils Brewing Co. to produce. Their rums and vodka are produced from sugarcane in the form of molasses and cane sugar. This handmade operation includes fermentation that is done in their repurposed stainless steel milk cooler and distillation that is performed in their handmade stills. Even their bottling, labeling, and wax sealings are done by hand in the distillery. Stillwagon produces 18 different rums. They also have a whiskey aging and produce a vodka that is well liked locally, and beyond.
Availability: 19 of Stillwagon Distillery's craft products are now on LibDib in California with plans to expand to other markets in the future.
Drive WInes - What started Drive as a home winemaking project in a vintage auto garage in Sonoma County, California, is now a winery making delicious wines. The Drive 2018 Comstock Vineyard Rosé of Zinfandel was produced in the vin gris style where grapes are hand harvested and pressed immediately, producing a light color, incredible aromatics and crisp acidity. After pressing, the Rosé was aged in neutral French oak, adding a touch of roundness on the palate. For the Drive 2017 Puccioni Ranch Zinfandel, grapes were hand harvested at night in early October to retain freshness, before being hand sorted and crushed. A 3 day cold soak allowed for full flavor and color extraction before inoculating with RP-15 Rockpile yeast for a 10 day fermentation period. Once fermented, the wine went through extended maceration for 5 days for increased extraction. The wine was then pressed and aged for 17 months in 35% new French oak barrels. Both wines are the perfect small production offering for any customer.
Availability: Drive Wines are now available in California and New York via LibDib.
Bespoken Spirits - Bespoken Spirits has developed a method to refine and tailor spirits. This innovation enables the maturation/barrel aging of a spirit in days vs. years. Bespoken uses only the traditional elements of spirit, wood and char, but by leveraging 21st century technology and data modeling, their unique profiles can be established and customized for preferences including color, spice, vanilla, fruit, and floral notes to make every bottle "one of a kind, every time." Bespoken's multi award-winning whiskey distilled bourbon mash starts with an unaged 21% rye bourbon base and is matured with microstaves to exhibit a rich color. It is balanced with soft caramel and vanilla, a round grainy mid-palate and a spiced finish. At 100 proof it's a smooth sipper or a complex cocktail.
Availability: Bespoken Spirits is now available in California and New York via LibDib.
Whether you're looking for wholesale small production wine or craft liquor in California, Colorado, New York, or Wisconsin, LibDib has you covered.