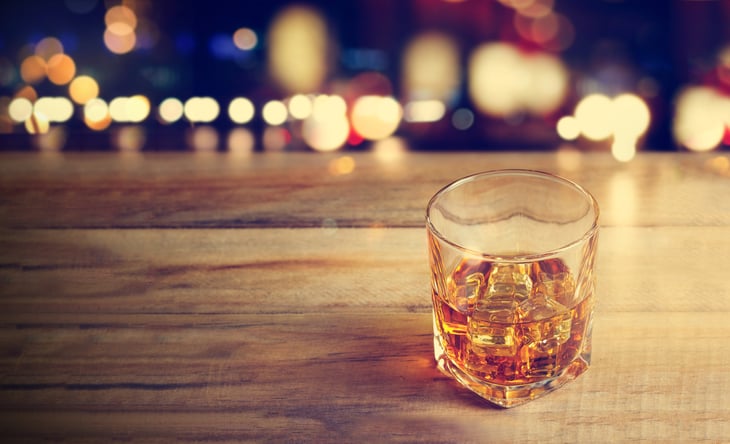 As summer begins to fade and we turn our attention towards OND, it's the ideal time to start talking about the most popular products for the 2019 holiday season. Flavored spirits purchases are on the rise and as a result brands have been introducing a range of flavored bourbons and ryes. Whiskey, once the most traditional and austere of spirits, has developed a sweet tooth of its own. Today, flavored whiskey is the fastest-growing segment in the bourbon industry and these products are a great way to introduce novice drinkers to the spirit.
LibDib has a handful of truly crafted flavored whiskey offerings that are not like the traditional cinnamon whiskey. These are small craft options that are perfect over ice or as the ultimate drink ingredient.
Here are a few of our favorites: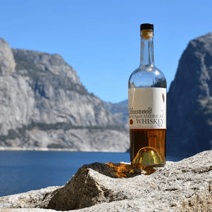 Mosswood Distillers Espresso Barrel Aged Whiskey - Mosswood whiskies are hand-picked from distilleries throughout the world and brought back to their facility to be barrel aged and blended. Mosswood then creates new and unique flavor profiles. The current base of their espresso whiskey is a seven year-old Light whiskey, with a mash bill high in corn, aged in used bourbon barrels. Once this whiskey has matured, it is finished in a barrel that held a cold brew of Four Barrel Espresso Roast. As a result, this whiskey has notes of milk chocolate, roasted nuts, red fruits, and coffee. The finish is subtle yet bold, with hints of coffee balanced against a sweet undertone.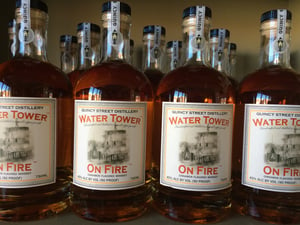 Quincy Street Distillery, Water Tower on Fire™ cinnamon flavored whiskey - WaterTower on Fire™ is a cinnamon flavored whiskey like no other you have tasted. This is real corn whiskey flavored with real cinnamon, no sweeteners or extracts. Quincy Street uses mostly sticks of Ceylonese or "true" cinnamon, with small amounts of Indonesian, Vietnamese, and Chinese cinnamon, or cassia. Water Tower on Fire™ is named for their landmark water tower in Riverside, IL, which burned down New Years Eve 1912 and their label displays the aftermath on New Years Day 1913. Like their Bourbon Spring® "baby" bourbon , Salt Creek corn whiskey, and Water Tower White Lightening™ unaged corn whiskey, this whiskey is distilled twice from a mash of 83% corn plus malted barley and rye, and distilled twice in a small copper pot still.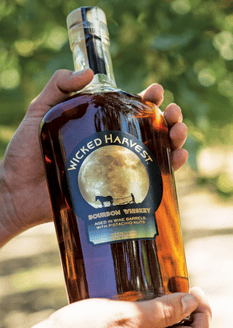 Wicked Harvest Spirits Pistachio Infused Bourbon Whiskey - Wicked Harvest creates a top shelf product with a unique flavor profile created by an amazing aged Kentucky Bourbon, fantastic fresh pistachios, and quality used wine barrels, with smooth with hints of caramel. Your palate will be awakened with an enticingly balanced finish. "Finished" as opposed to "Flavored" is what they believe will distinguish them in the world of spirits. This bourbon is an excellent ingredient in craft cocktails, as well as straight up and neat.
Grand Traverse Distillery Cherry Flavored Whiskey - This distillery is on a mission to produce the smoothest, greatest whiskey possible. When you live in the "Cherry Capital of the World" and come from a multi-generational cherry farming family, a cherry whiskey is a bit of a must. Their American Cherry Edition is different than most cherry whiskies on the market today, and is steeped with montmorency cherries grown on their family's farm. They like to say that its flavor profile resembles "whiskey with a hint of cherry, not the other way around."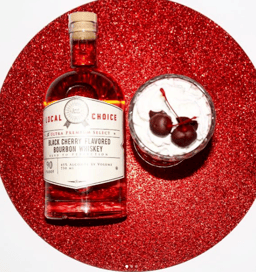 Local Choice Spirits Black Cherry Bourbon Whiskey - This family business creates award-winning boutique spirits and celebrity brands, while operating a give back business model. Their commitment to quality and community has allowed them to expand into an innovative, premium brand building platform, providing creators and consumers alike, the opportunity to enjoy exceptional spirits and "#PourItForward" to community causes. The decadent black cherry flavor fills your nose before the first sip reaches your tongue. From there, you'll delight in Local Choice's all-natural Black Cherry flavored Bourbon whiskey. At 90 proof, their Black Cherry Bourbon is stronger than most flavored whiskies.