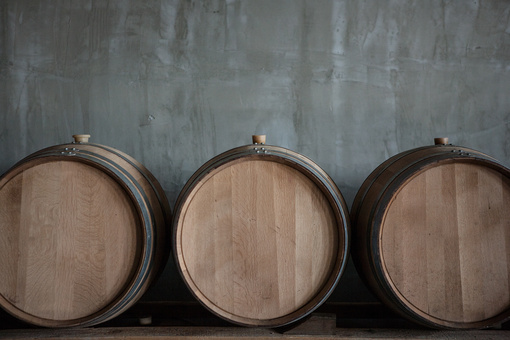 Recently we hosted a webinar to cover how Makers can work with barrel and club programs. Here's an overview.
Q. What is a Barrel Program?
A. A barrel program provides the opportunity to showcase a Maker's wine or spirit in its purest form by highlighting unblended products - it comes straight from the barrel. For these programs, Makers present products with unique characteristics that can't be found anywhere else. Resellers then personally choose their own barrel so that they receive a one-of-a kind spirit for their establishment, which is ultimately what a barrel program is all about!
Q. What are the benefits of working with a barrel program?
A. It could mean a major sale and a potential new revenue stream, plus marketing opportunities for both Makers and Resellers. It brings brand recognition and can increase your market presence, which can lead to new influencers and consumers. Lastly, you can build new industry connections and relationships as you promote your program to on and off premise accounts. The sky is the limit!
Q. What is a Private Label Program?
A. A private label program provides the opportunity to showcase wines or spirits to an on or off premise account or club. The product is marketed as the Reseller's own label and can be a lucrative program for Makers. Resellers personally choose the product from a Maker, making it the ultimate in custom labeling for a Reseller.
Q. What is the definition of a Club Program?
A. Clubs are groups of product offerings Reseller provide to their customers. Some clubs are offered by independent Resellers and some Resellers solely offer wine or spirits clubs. By offering products to these programs you can build your brand exposure and increase your revenue. It's important to sweeten the deal for club offerings, but by providing them with something unique or interesting.
Q. What are the benefits of club offerings?
A. Clubs can provide a huge amount of exposure for Makers - you gain mass exposure quickly by introducing your program. Clubs help create unique offerings for establishments. It also helps accounts get through their barrel inventories if they have one. If an account does not have a club program, maybe encourage them to start one. It could also be an increase in revenue, foot traffic, and social exposure. Think of all of the end consumers you can reach by being in a large club.
Q. How to Create Offers Club and Barrel Programs:
1) Provide solid product offerings:
Select products that showcase unique profiles or that represents you as a brand. Have pre-made sample bottles.
Choose products From Multiple single barrels.
Include products from different parts of the rickhouse that gives unique flavor profiles of individual barrels.

Make sure offerings showcase your winery/distillery.
2) Prepare and provide samples:
Samples must come straight from the barrel and cannot be watered down.
Offer the choice of barrel strength or custom proof (if applicable.)
Remember this is you in a glass, so choose samples accordingly.
3) Customize the offer for the account:
Offer customized packaging with the name of the entity and/or barrel chosen.

Original artwork could also be included, depending on the need of the reseller.
Find out what they need to develop a successful offering.
3) Be prepared to present a solid offering to accounts*:
Set tier pricing with LibDib, so no negotiating has to take place at a later date.
Finalize the ordering process.
Develop a cost analysis (barrel proof vs. non barrel proof).
Have information on typical yields.
Develop a turn around time.
* Have this information before hand to prevent any delay or hold up for any deal on the spot.
4) Sweeten the deal:
Send the barrel to the account with the bottle delivery (if available.)

Stay in touch, they will be excited to know status throughout the process.
5) Provide a solid tasting selection:


Provide samples of your best product expressions.
Allow the staff or buyer to taste on the spot or at a later date (whatever is most convenient for them).
If the buyer or staff agree on a sample, they will reach out about receiving an exclusive selection from you!
Q. What do I do once I make a placement?
A. Follow through!! Once you have made a sale or made it into a club as a selection, make sure to check up and follow through with the account. Do not let this fall by the wayside and rest on this as one time sale. This is your opportunity for continued business! Be sure to check in through email, call, or stop if you're in town. See how your product is doing and take feedback- relationships are everything and more will come.
Have More Questions?