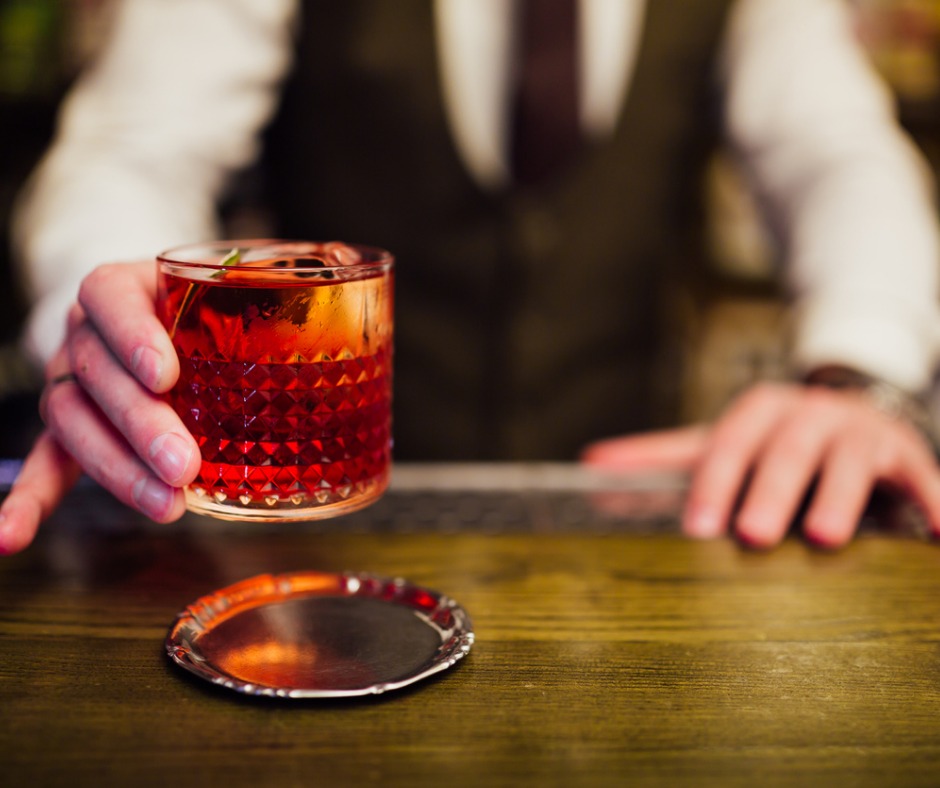 Imbibe magazine launched Negroni Week in 2013 as a celebration of one of the world's greatest cocktails. It was also an effort to raise money for charities around the world. Negroni Week has now grown to almost 10,000 venues participating around the world, and to date, they have collectively raised about $2 million for charitable causes.
A fun fact that we uncovered: The Negroni was created by Count Camillo Negroni of Italy who asked his bartender to "strengthen his favorite cocktail" (which was the classic Americano - Campari, vermouth and soda water) by adding gin rather than soda water. And like that, the Negroni was born!
With equal parts, gin, sweet vermouth, and Campari, the Negroni is the perfect cocktail.
If you want to expand your Negroni offerings, visit LibDib. We now offer 100 craft gins, all ideal for creating the perfect version of this cocktail.
Sipsong Spirits - After months of trying every botanical they could think of, Sipsong fell in love with a blend of 13 botanicals playfully balanced and distilled with grape spirit. Sipsong uses a 100% copper Arnold Holstein pot still with a steam jacket to craft this gin. The grape spirit is completely neutral but adds a touch of sweetness and brightens the botanicals. They truly are "Distilling The Moment" and we are enjoying it in every moment.
Old Trestle Distillery - Theory Gin is an experiment in terroir. Each batch is started with the purest of water and infused with flora of the mountains and whatever lies beyond the crowns of their pines. Old Trestle Distillery was born from a rich history of distilling culture and lore in Truckee, CA— a town where fire, ice, and earth continually shape and reshape the experience of its pioneering spirit and evergreen crown. Delicious and perfect for that next Negroni.
The Ellensburg Distillery - Their signature spirit is their Amethyst Gin, which is distilled the old-fashioned way. Starting with traditional botanicals, they add a hint of their own farm-grown lavender. A unique and different twist for any gin-based cocktail.
Sippewissett Cape Cod Gin - Sippewissett Cape Cod Gin is a twist on a traditional London Dry-style gin — moderate juniper up front, but balanced by an infusion of Cape Cod-sourced lavender, cranberry, rosehip, and beach plum. It is perfect with lemon in a refreshing summer cocktail--like the Negroni!