How to be a Successful Wine & Spirits Sales Team of One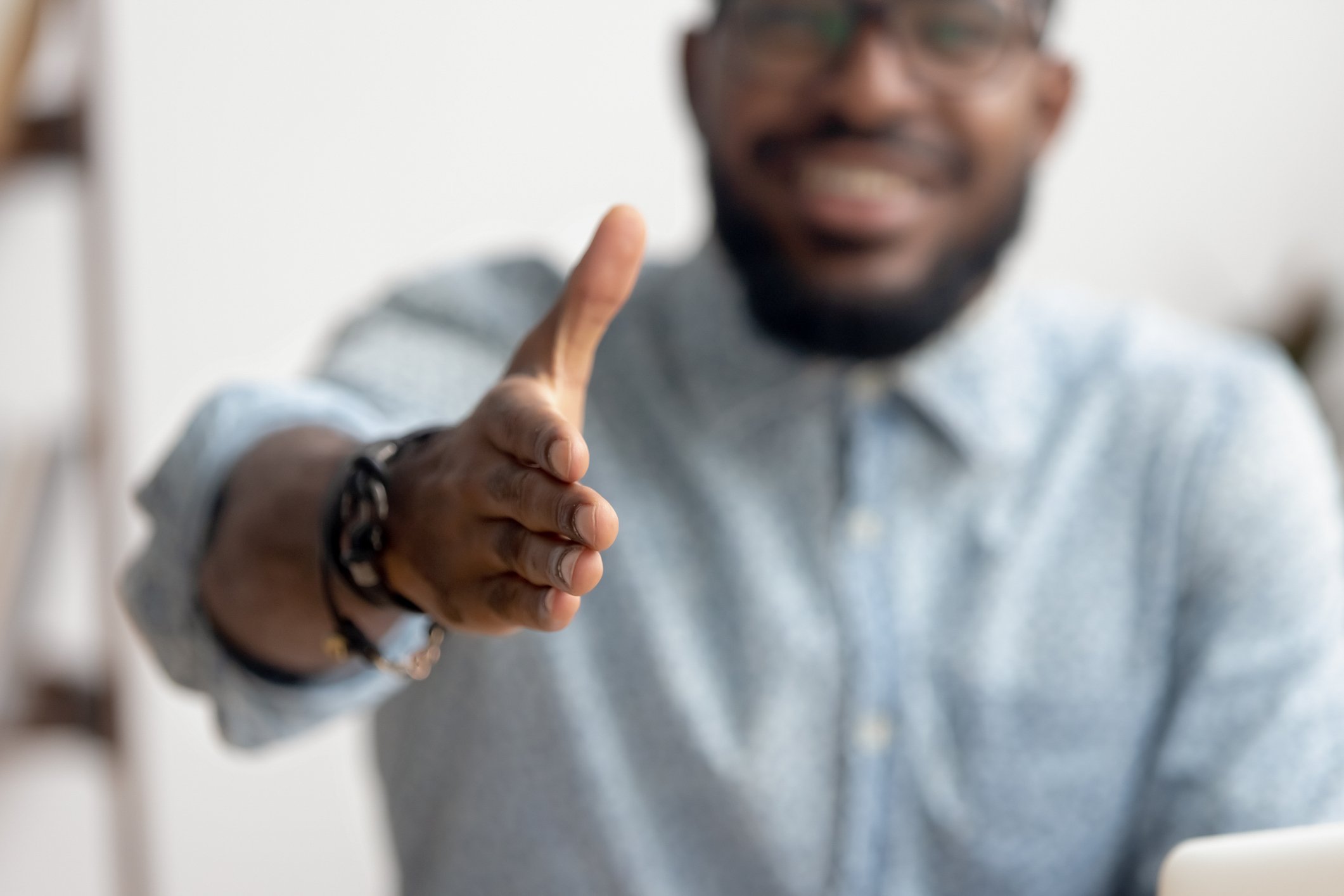 One of the most exciting aspects around LibDib's model is that Makers can personally build their brands exactly how they want. Using LibDib's platform and digital tools, Makers of all sizes can choose how to grow their brand and determine its positioning in the market. As exciting and empowering as that is, a common question we receive is, "How can I effectively sell into a new market, particularly if that market is not geographically close to my home market?"
By understanding the basics of positioning a brand, selling and following up, Makers can be successful in any market, regardless of how close or far away the market is from their headquarters. Here's a framework on how to sell effectively without a large salesforce.
1. Know Your Story
Before anything else, make sure that you're comfortable sharing your brand story. It takes skill to riff on the spot and share a brand's story effectively without putting forethought into exactly what you want to convey. You don't need to memorize your story, but there should be a few key talking points for your brand and products that you touch on with every buyer.
Here are a few questions about your story that you should answer:
What was the inspiration for starting your brand?
How long have you been making your product?
What is the production method for your product?
What makes your brand, your wine or spirit, different from everyone else?
Make sure you can answer these questions and be able to convey your brand's story with passion and excitement.
2. Have a Plan
Regardless of which market you're looking to expand into, it's critical that you enter the market with a plan. There are two major questions you'll want to consider:
What part of the market are you looking to grow into? This is the more analytical side of your plan. Consider specific regions within the market where your brand should be placed. In bigger markets, like California, look at being as specific as possible. For example, don't view all of Los Angeles as your target market. Instead, drill down into the different parts of the city. Santa Monica, West Hollywood, and Highland Park all have fantastic accounts for your brand, but they are vastly different from one another. Look at the demographics in several parts of any city to determine which ones you'll want to spend your time in. Think about why your product will sell well in a given area.
What type of accounts are you looking for? Why? Consider whether you want to target on-premise or off-premise accounts. The size of the account, and the overall feel of the accounts you're looking for is also important. You might want to target speakeasy style bars. Or perhaps your focus will be on boutique wine shops, larger retail chains or high-volume bars and restaurants.
Also consider looking at areas where there are on-premise and off-premise accounts close to one another. If a consumer tastes your product at a bar or restaurant and likes it, give him or her an opportunity to buy a bottle nearby and take it home. This is a great way to build your brand and create a small ecosystem within a neighborhood. From there you can expand outward from that point.
Knowing the specific areas of a market and the types of accounts you want to target will help you to be the most effective with your time.
3. Selling
Now that you know your brand and product stories, and have a plan for the areas and types of accounts you want to be in, you can confidently walk into those accounts and start selling! Make sure to call ahead and see if you can schedule an appointment with the buyer. This is always better than walking in unannounced. It's also best to have product for the buyer to taste and salesheets for them to review. If you're looking to offer additional POS, consider LibDib's partner BrandMuscle to have those assets created.
If you want to hear more about selling into accounts, check out this webinar recording of LibDib's CEO, Cheryl Duzy, as she shares best practices and talks about how she sold during her 17 years as a supplier.
4. Follow Up
Getting a new placement for your product is a reason to celebrate; it means that you've found a buyer who believes in you and your brand! Now that you've gotten that first order, this is where the power of LibDib comes into play. Using the Digital Request Template, LibDib Makers can not only prompt reorders by suggesting re-orders to accounts, but you can also submit a Digital Request to LibDib make it even easier for the buyer. To access this tool, go to the Selling tab in your account. Select the market you're selling into, and then click Order Templates.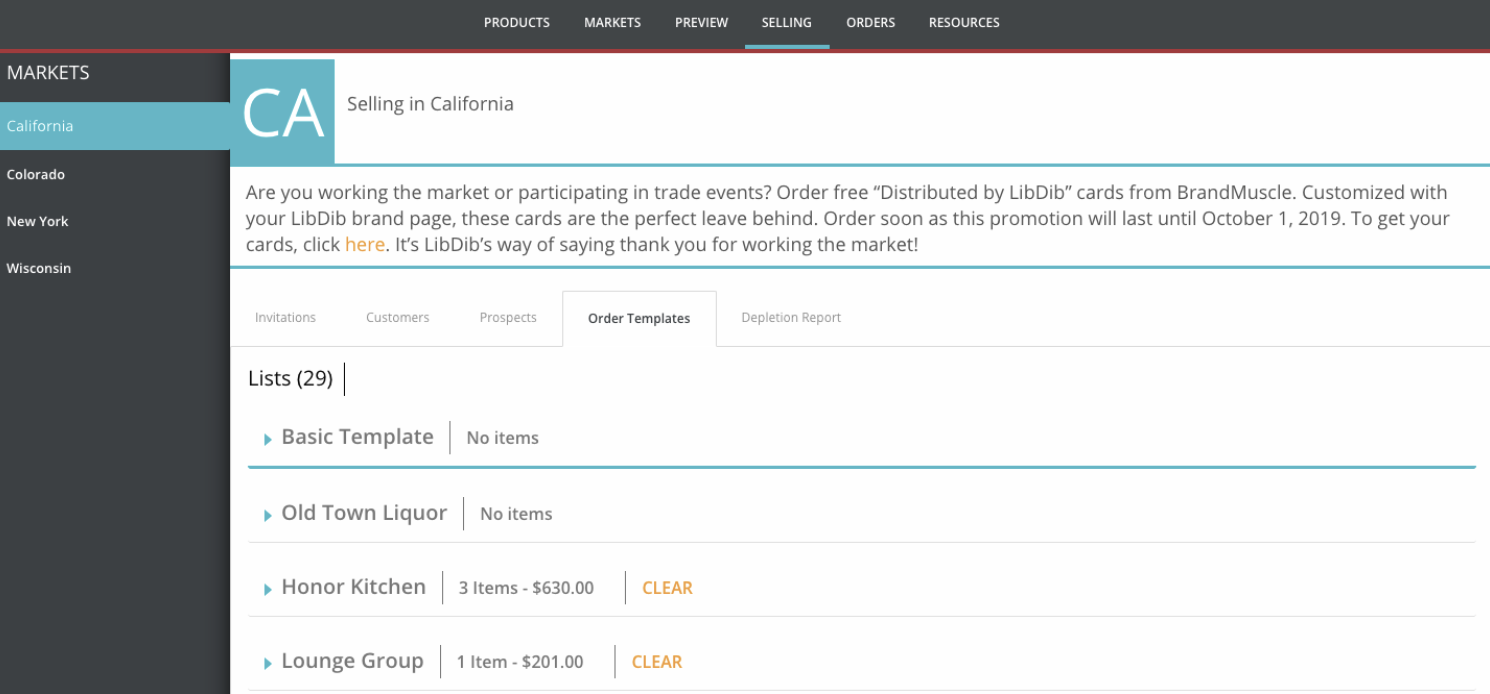 You can also save accounts as templates within the platform.
Make sure that before you leave the account, you have a way to stay in touch with them and they have a way to contact you. Following up via email, text, or phone call is an important way to stay in touch with your buyer.
Tackling a new market on your own can feel overwhelming at first. But with a good understanding of the market you're going into, knowing how you want to position your brand and products, and using LibDib's tools to sell and follow up, you can be successful as a one person sales team.