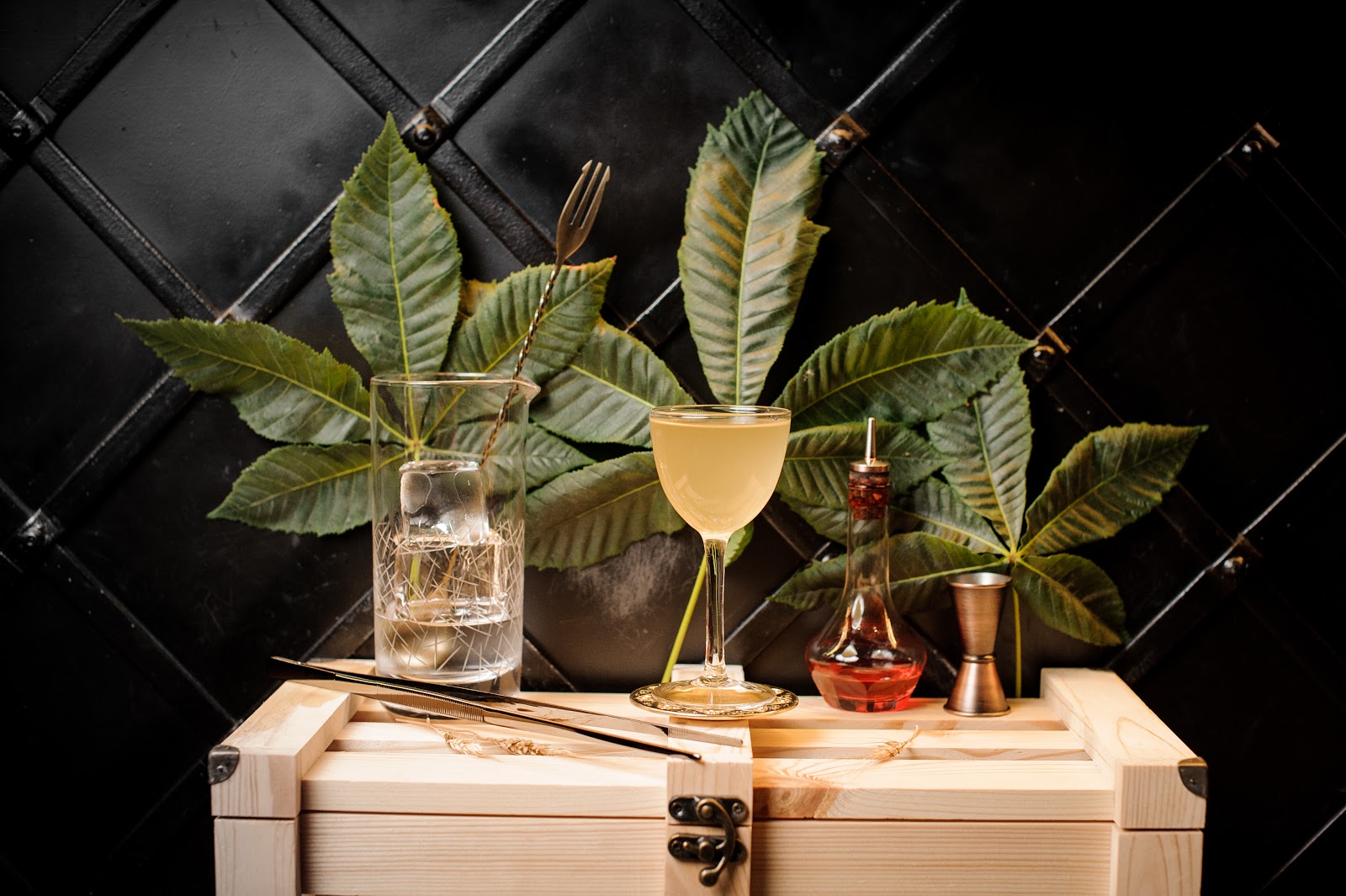 Our Best Selling Spirits in California
LibDib now offers several thousand wines and spirits in California. Our unique selection is growing by the day! Restaurants, bars and retailers are flocking to LibDib to find new and emerging brands....products that can't be found anywhere else.
Many Reseller customers ask us what our local or best selling products are. As a wine and spirits wholesaler who supports the little guys, here's a shout out to some of the emerging brands who are selling really well in the California market right now.
Interested in seeing more? Sign up on LibDib and you can view our entire book. There's no commitment to join!
Local Products & Best Sellers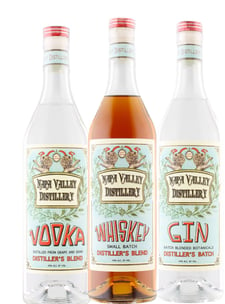 Napa Valley Distillery, CA - Vodka, Gin and Whiskey - Napa Valley Distillery has created rare and unique spirits with taste and character unlike anything else. They use grapes as part of the base that gives their Vodka a soft, smooth mouth feel. The grape note provides a velvet viscosity not found in other Vodka flavor profiles. Their Gin has a wonderful blend of floral notes on the nose and citrus notes on the palate. Unlike other Gins, juniper is not the most overwhelming or dominant note here. Their Distiller's Blend Whiskey was finished in used port barrels for a long smooth finish. Light oak and vanilla notes provide a Whiskey that's great for sipping on ice or mixed into an Old Fashioned. These are high quality spirits at a great price point!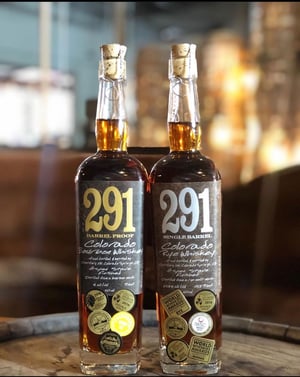 Distillery 291, CO - Aspen Stave Finished Rye and Bourbon - Distillery 291 is an award-winning, small batch whiskey distillery nestled in the stunning foothills of the Rocky Mountains. Owner and founding distiller, Michael Myers, is a former New York City fashion and beauty photographer. With a love of whiskey and passion for the old west, he aims to replicate the taste, smell and folklore of that time. 291 is a one-of-a-kind, bold and beautiful, Colorado Whiskey. Rugged, refined, rebellious. Distilled from grain, to barrel, to bottle, by hand, and all from scratch.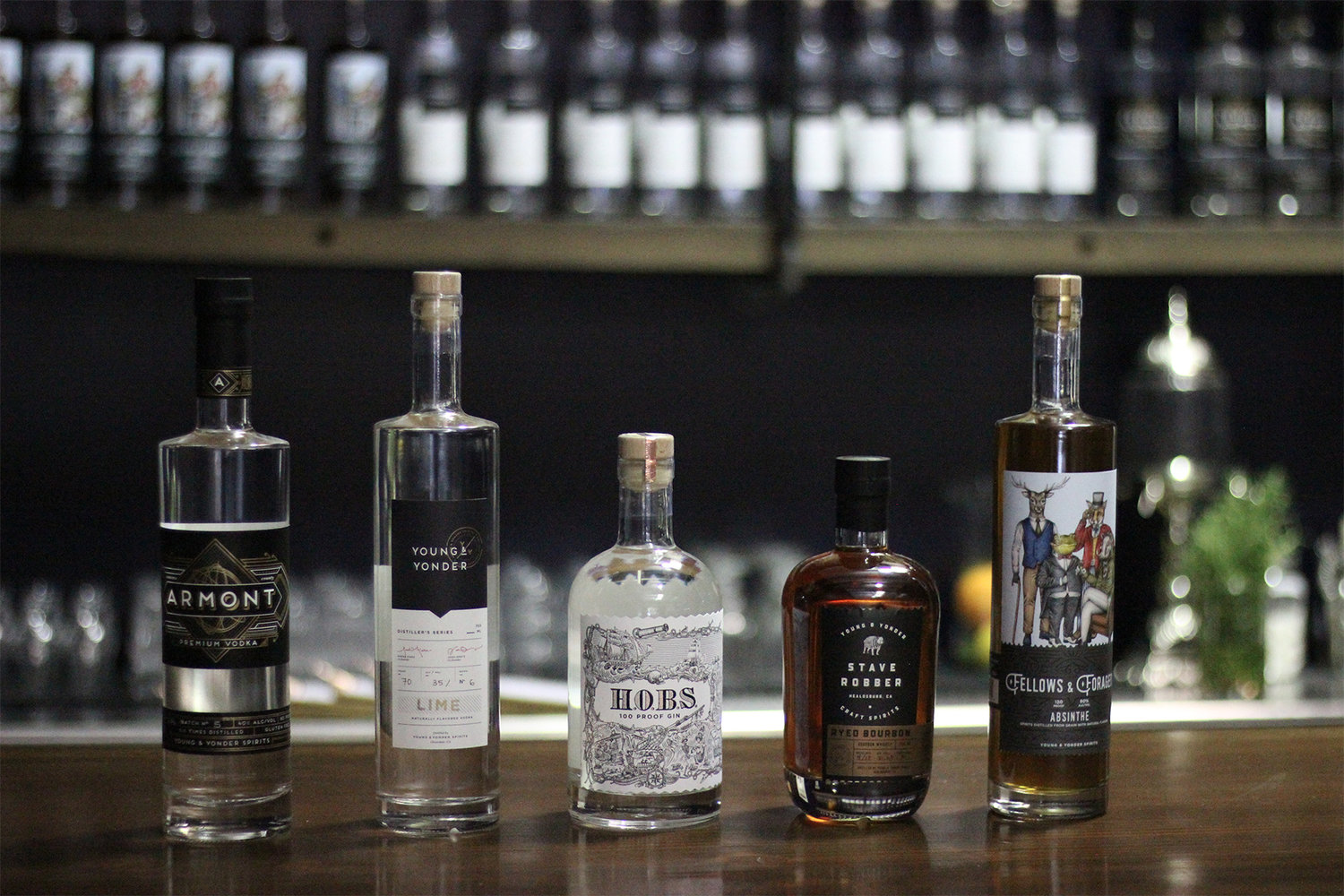 Young & Yonder Spirits, CA- Vodka, Gin, Bourbon, and Absinthe - Young & Yonder Spirits is an artisan craft distillery producing Armont Vodka, H.O.B.S Gin, Stave Robber Bourbon, Fellow Absinthe, and Distiller's Series Lime Vodka. Every product is hand-crafted from grain to shelf. Young & Yonder belabors every detail for quality. They continually strive to innovate, trying out new, novel techniques, flavors, and experimentations, to create exceptional distilled products for all to enjoy.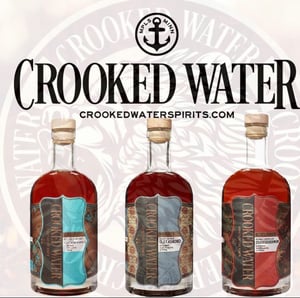 Crooked Water Spirits, MN - Vodka, Gin, Bourbon, and Brandy - Crooked Water Spirits creates products that adhere to these three fundamental traits: Quality, Innovation and Overall Experience. They are dedicated to delivering products that exceed expectations while pushing the envelope with unique recipes, cask finishing, aging, and more. Crooked Water is committed to high proofing all of their spirits for the best experience and taste.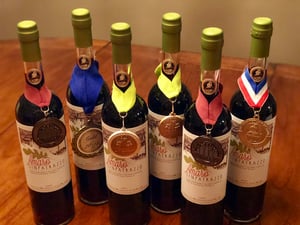 Amaro Cinpatrazzo, IL - Amaro -
Amaro Cinpatrazzo uses 19 botanicalsthat are mostly sourced from farms and organic suppliers. The amaro is handcrafted by steeping botanicals in grain neutral spirits. They ensure quality ingredients and avoid artificial flavoring, coloring and preservatives to create an authentic experience for the palate. Many other ingredients are carefully balanced in this recipe to provide a strong front, middle and back of the throat experience. They don't want to spoil their secret, but a few ingredients they care to share include vanilla bean, coffee and hazelnut.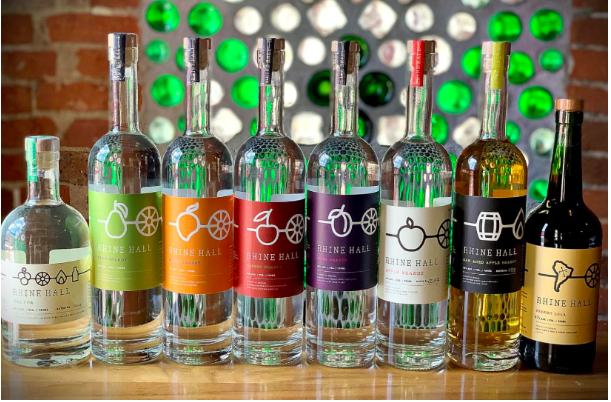 Rhine Hall, IL - Fruit Brandy - Rhine Hall is a family owned and operated small-batch distillery specializing in fruit brandy, also known as eau de vie, or schnapps. Rhine Hall always starts with fresh fruit that is chopped, fermented, distilled, and bottled on-site. No flavorings, sweeteners, or neutral spirits are added to any of their products. Each bottle contains roughly 25 lbs. of fruit and that's it.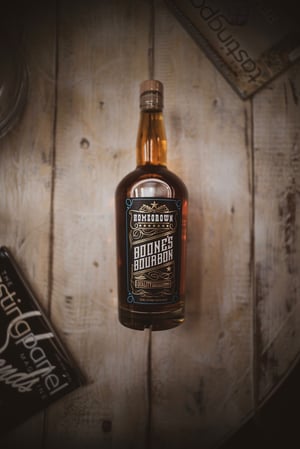 Boone's Bourbon, SC - Bourbon - "Homegrown" Boone's Bourbon is inspired by American singer/songwriter Tyler Boone. Boone's is aged to perfection for 5 years in American charred white oak barrel, 75% corn, 21% rye, and 4% barley, making it 117% proof.