Small production craft bourbon, whiskey and rye continue to grow in popularity. LibDib has been building our portfolio of these products and we are proud of the growing number of unique offerings. Brands like Republic Restoratives and Napa Valley Distillery are now selling their spirits via our online alcohol wholesale platform.
More than 200 small production whiskey, bourbons and ryes are available via LibDib. Here are our top sellers:
10th Mountain Bourbon - With a mash bill of 75% corn, this is a smooth, medium bodied bourbon with a palate of toasted nuts. The nose has a medium sweetness with hints of vanilla, oak and honey. The finish is sweet and medium long. 10th Mountain Bourbon is aged in new charred oak barrels and has a warm, amber brown appearance.
10th Mountain Whiskey Rye - This golden amber rye has aromas of oak, dark fruit and light caramel, with just a hit of cinnamon. On the palate it's spicy, full bodied with a touch of toffee. A dry finish with lingering spice and oak notes finish this handcrafted rye is aged in charred oak barrel the mash bill for 10th Mountain is high rye with barley.
10th Mountain is available in California and New York via LibDib.

Austonian Whiskey - Austonian Spirits aims to recreate the way whiskey is matured. Barrel aging has been used for centuries without any improvements, and Austonian sets out for a more precise, effective and environmentally friendly method. Their award-winning Austonian Whiskey is the result of years of study and testing. This brand is at the forefront of a new era in whiskey, with a product that is all natural, sustainable and delicious. Austonian Whiskey is matured using a special barrel-alternative process called the Travis County Process. This provides more precise control over the flavor and smoothness, while using only 5% of the oak needed for barrel aging. Austonian is available in California and New York via LibDib.
Old Hell Roaring Bourbon - This is a robust double barreled bourbon at its best. A proprietary multi-hour complex toasting and smoking process delivers an intense and beautiful experience with rounded notes of deep vanilla, burnt caramel and smoldering campfire.
Crooked Water is available in California and New York via LibDib.

Deerhammer American Single Malt Whiskey - This whiskey is Deerhammer's cornerstone contribution to the field of American craft spirits. Starting its life as a porter-style, 100% malted barley mash, it's further shaped by open-air fermentation before passing through stills and maturing in charred virgin white oak. Boasting a complex profile with notes of coffee and chocolate, you won't mistake it for its Scottish or Irish counterparts. It's a uniquely American product, with an exceptional taste of place. Take your first sip with an explorer's state of mind.
Deerhammer Hickory Smoked Whiskey - Created to showcase some serious western fortitude, Deerhammer's Hickory Smoked Whiskey will inspire you to sip (or shoot) under the wild western skies. Built as a classic American corn whiskey, this spirit rolls with an in-your-face hickory wallop that comes from a day-long cold smoking process. From there, they sour mash a 100% Colorado corn grain bill, with 4-day open fermentation, and direct-fire double pot still distillation. This process proudly offers up a rough and tumble, non-highfalutin, spin on the time-honored corn whiskey.
Deerhammer Straight Bourbon - This bourbon features a 4-grain recipe comprised of Colorado corn, San Luis red spring wheat, cold smoked oats, and roasted barley. This mindful blend harkens towards a classic bourbon, while firmly laying challenge to preconceptions of the style. The unique recipe is furthered with a traditional sour mash, four days of open-air fermentation, direct-fire pot still distillation, and finally aged for a minimum of 2.5 years in toasted #2 char virgin oak. The end result is a decisively Colorado bourbon with qualities that echo the signature profile Deerhammer has become known for — deep complexity of flavor and a tremendously enduring finish.
Deerhammer is available in California via LibDib.
291 Colorado Bourbon Whiskey, Aspen Stave Finished Barrel Proof - This uncut version on 291's Colorado Bourbon is a one year, barrel-aged whiskey distilled in a copper pot still. Finished with toasted, Colorado aspen staves and bottled at barrel proof, a high proof bourbon whiskey with greater depth and character.
291 Colorado Bourbon Whiskey, Aspen Stave Finished Single Barrel - This Colorado Bourbon is a one year, barrel-aged whiskey distilled in a copper pot still. Finished with charred, Colorado aspen staves. "…the honeycomb and molasses play their part, as does the rye amid the soft grains…" – Jim Murray's Whisky Bible
291 Colorado Rye Whiskey Aspen Stave Finished Single Barrel - This is 291's flagship. Colorado Whiskey, is a single barrel rye whiskey distilled in a copper pot still. Aged in American white oak barrels for one year, and finished with aspen staves. Unique, yet traditional, it has a flavor profile of cinnamon, rye bread, oak, and maple.
291 is available in California, Colorado and New York via LibDib.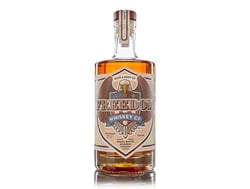 Freedom Bourbon - On a summer day in Helmand Province, Afghanistan (2011), Have A Shot OfFreedom Whiskey Co. was born. The Marines of Alpha Battery, 1st Battalion, 10th Marines, engaged enemy forces with a barrage of artillery shells. Marines moved tirelessly to reload cannons as steel rain poured down over the mountain tops. Through the booming of the howitzers, the units Senior Staff NCO shouted, "Marines, enjoy this day! For those who fight to protect it, Freedom has a flavor the protected will never know!" HASOF Whiskey Co. exists to harness that flavor into each bottle of bourbon, paying homage to those who served, while honoring the individuals who have toiled to make America great. Have a shot of Freedom (HASOF) Whiskey Co. Small Batch Bourbon is crafted following a mash bill of 75% Corn / 21% Rye / 4% Barley. Aged in new charred oak barrels and hand bottled at 90 proof, you are sure to experience the flavor of Freedom.
Freedom Whiskey is available in California, New York and Wisconsin via LibDib.
Grand Traverse 100% Straight Bourbon Whiskey - The first distillery in the Great State of Michigan, Grand Traverse offers some of the finest hand-crafted products. This bourbon whiskey has deep, brilliant copper with hints of gold. The aromatics are complex and pure, with scents of toasted grain, caramel, vanilla bean, smoky hardwood charcoal notes, nutmeg, and cigar box.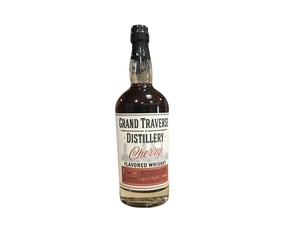 Grand Traverse Cherry Flavored Whiskey - This cherry whiskey is bold with red velvet richness. The aromatics are obvious, yet subtle, with indications of tart cherry and notes of almond and plum. Expressively bourbon, modestly cherry and reminiscent of a perfect Manhattan.
Grand Traverse Ole George 100% Straight Rye Whiskey - The aromatics of this rye whiskey are complex and pure with scents of toasted grain, black pepper, sourdough rye bread, dried black fruits, caramel, vanilla, allspice, and pralines. The palate is in full agreement with the nose offering a silky and zesty marriage of fruit, caramel, pepper and brown baking spices, with a silky blast that coats the palate and lingers for minutes. This is a wonderfully intense Rye that also offers incredible balance and style. A must have for "Rye Heads" as this is pure, unadulterated Rye Whiskey.
Grand Traverse is available in California and New York via LibDib.
John Henry Single Malt Whiskey - Located on a 250-acre apple farm in New York's Hudson Valley, Harvest Spirits distills many of their products from their own homegrown fruit, entirely "tree to bottle". Independently owned and operated by visionary farmer/distillers, this is craft single malt whiskey at its finest.
Harvest Spirits is available in California and New York via LibDib.
The Battalion - This is the world's first Mezcal & Tequila cask influenced Irish Whiskey. Bottled in summer, 2019, Battalion is 100% 9-year-old single grain whiskey, that is 30% finished in Mezcal Casks and 70% finished in Tequila casks.Named in honor of the San Patricio Battalion, a group of Irish men who fought in the Mexican American War of 1846-1848, on the side of the Mexicans. This is not simply a finished whiskey but rather a meticulous blend of casks that have been influenced by tequila and mezcal.
The Gael - Founded in 2015 by Louise McGuane, J.J. Corry Irish Whiskey is Ireland's first modern Whiskey Bonder. Irish Whiskey Bonding is a traditional business model whereby Bonders, typically publicans and mercantile owners, source casks and make Whiskey Spirit which they then age and blend for local customers. Throughout the golden age of Irish Whiskey in the 19th century, almost all Irish Whiskeys were made by the Bonders. However, the practice died out in the 1930s with the near collapse of the Irish whiskey industry. The result of this was that Ireland lost the individuality and regionality that was once present in the industry, through the loss of the different microclimatic influences and the variety of cask influences in the maturation process. The Gael brings back that age old tradition, producing a top-notch Irish Whiskey.
J.J. Cory is available in California via LibDib.
Kings County Distillery Straight Bourbon Whiskey - Kings County Distillery's Bourbon is made from New York State organic corn and malted barley from the U.K., and aged in new, American oak charred barrels. It is characterized by a rich aroma of fresh corn, balanced with the sweet caramelized oak sap from small barrels. Kings County has a very strong sweet base with flavors of vanilla and caramel, a deep molasses taste to the middle notes, and leaves a smooth finish with hints of cinnamon and autumn spices. Generally aged for two summers, this bourbon is a precocious whiskey, surprisingly robust for its age. San Francisco World Spirits Competition: Gold Medal 2017. ADI Craft Spirit Awards: Silver Medal 2013 and 2014 (Best in Category), bronze medal 2012. ACSA Awards: Silver Medals (2) 2014 and in 2016.
Kings County Distillery Peated Bourbon - What is Peated Bourbon? It's bourbon whiskey that conforms to the American requirements for bourbon but is made with malted barley that has been exposed to peat smoke, a practice more common in Scotch whiskies—the malt we use for the peated bourbon was even grown and kilned in Scotland. So it's a scotch-like bourbon, flavorful and robust from having aged in a new barrel, with an added light smoky finish reminiscent of single-malt. If scotch and bourbon had a baby, this is what it would taste like. This bourbon will appeal to the adventurous whiskey traveler who has tried everything.
Kings County is available in California and New York via LibDib.
Liberty Pole Spirits Bourbon Whiskey - The name of this whiskey harkens back to the farmers of the Mingo Creek Society who left the area at the end of the Rebellion and moved to Kentucky where they began to distill whiskey from corn. Liberty Pole brings bourbon home, with a mash bill that consists of 57% Bloody Butcher Corn, 18% Wheat, and 25% Barley Malt. A true grain to glass distillery, all of their non malted grains are locally sourced and then milled on site the day they are mashed. They then double distill the spirits in small batches in their American made copper pot still.
Liberty Pole Spirits Peated Bourbon Whiskey - The rebellious farmers of western Pennsylvania were of Scotch Irish descent. Liberty Pole believes they would be proud that the New Mingo Creek Society is adding a touch of the homeland. They use peated barley to create an earthy smooth bourbon. A gold medal winner at the 2017 American Craft Spirits judging in Nashville, they are one of only 6 craft distilleries nationally to win a gold medal in the whiskey category at this competition. The mash bill consists of 59% non-GMO Bloody Butcher Corn and 41% Barley Malt and Peated Barley Malt.
Liberty Pole is available in California and New York via LibDib.
Bourbon Spring - This is Quincy Street's version of a "baby" bourbon. It's distilled twice from a mash of 83% corn, plus malted barley and rye. It's aged 4-1/2 months in a new small honey-combed oak barrel, and bottled as a single barrel whiskey. All barrel numbers are noted on the label, for a truly craft experience.
Laughton Bros. Barrel Strength Bourbon Whiskey - This straight bourbon whiskey is the first straight bourbon made in Illinois in over 40 years. This unaged corn whiskey is distilled twice in a small copper pot, and beer brewed from a mash of 83% corn plus malted barley and rye. It's aged for two years in a new medium charred oak barrel and bottled as a single barrel whiskey at full barrel strength, not chilled filtered, with the barrel number noted on the label.
Quincy Street is available in California, Wisconsin and New York via LibDib.
Borough Bourbon Batch #3 - This bourbon is a roaming spirit that respects where it's from but knows where it's going. A wheated 6 year old all-American whiskey that values its independence and is boldly finished in Barbados rum casks.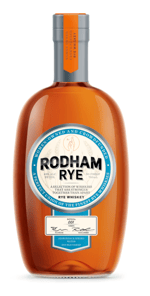 Rodham Rye - Rodham Rye is a tribute to the women who make us who we are today. This careful blend of whiskies are stronger together than apart and yield a delicate and approachable rye, before its dilution with Adirondack spring water. A portion of proceeds from each bottle goes toward recruiting and training more women to run for office.
Republic Restoratives is available in California and New York via LibDib.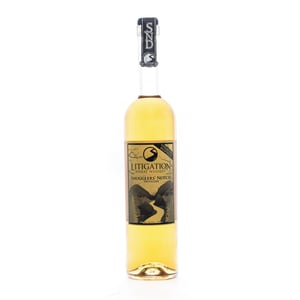 Litigation Wheat Whiskey - The name, Smugglers' Notch, captures the legacy of the smugglers who used thickly forested rugged mountain passes and surrounding caves to move goods and liquor from Canada into the United States. Litigation is a premium wheat whiskey made to celebrate their trademark battle with the big guy. Aged in charred white oak barrels for 4 years, this spirit is truly Vermont's Mountain Spirit.
Maple Bourbon - This quintessentially Vermont whiskey is a straight bourbon whiskey with 100% pure organic Vermont maple syrup that has been aged in used bourbon barrels. This multi-step process requires invaluable time and patience to achieve a balance of rich and spicy, charred oak and sweet maple tones. These overlay each other like a perfect fall Vermont mountain landscape.
Straight Bourbon Whiskey - The alchemy of a father/son dream brings you Smugglers' Notch Straight Bourbon Whiskey, a small batch blend of corn, rye, barley, and Vermont spring water. Their processing and blending of ingredients creates an award-winning Mountain Spirit with unparalleled smoothness and complexity. Aged in new charred white oak barrels, these bourbons are masterfully blended with a process they label "Smugglero." Smugglers' Notch Distillery Bourbon was awarded a Gold Medal in the SanFrancisco World Spirits Competition.
Smugglers' Notch is1available in California via LibDib.
Chardonnay Cask Finished Virginia-Highland Whisky - Virginia-Highland Whisky is a culmination of Old World and New World whisky making, showcasing 100% malted barley whisky made on-site in Virginia married with whisky from Scotland. The second batch of Chardonnay Cask Finished Virginia Highland-Whisky rested for an average of 12 months in finishing casks sourced primarily from Virginia wineries such as Grace Estate Winery, Michael Shaps, Virginia Wineworks and Paradise Springs Winery. Each partner barrel brings nuance and complexity to the whisky, with notes of lemon zest, green apple and honeysuckle. Hints of pear, vanilla and baking spices add intrigue on the palate, finishing with a soft creaminess.
Cider Cask Finished Virginia-Highland Whisky - This whisky is made from 100% malted barley, marrying whisky from Scotland with some made on-site in Virginia. The whisky is then cask finished for 8 to 12 months in cider casks coming from Virginia producers such as Potter's Craft Cider and Buskey Cider. This release is offered annually during the fall and is a limited release. Notes of apple, vanilla and pear are evident on the nose along with a hint of caramel. On the palate, some creaminess and sweetness from the malt, along with caramelized wood sugars from the oak, melds with a pleasant touch of acidity from the cider.
Port Cask Finished Virginia-Highland Whisky - This whisky is made from 100% malted barley and showcases both Old World and New World whisky-making. Virginia Distillery Company marries whisky made on-site in Virginia with whisky from Scotland. Cask finishing in port-style wine casks sourced primarily from Virginia adds depth and complexity. On the nose, dried fruit and raisins are evident, along with vanilla and barrel spice. The palate displays hints of toffee, cocoa and toasted oak with a soft finish.
Sherry Cask Finished Virginia-Highland Whisky - This whisky is made from 100% malted barley, marrying American Single Malt which made on site in Virginia with aged whisky from Scotland. FInishing in sherry casks for an additional 12 months added intricate notes of tart cherry, golden raisin, brown sugar and spice.
Virginia Distillery is available in California via LibDib.
Sespe Creek Distillery's Warbringer
Warbringer Mesquite Smoked Bourbon - This bourbon is the result of distiller, David Brandt, PhD, having an insight that mesquite makes great bourbon. "Mesquite is the smokiest type of firewood, and when you pair it with an especially rich, full-bodied bourbon, something magic happens," says Mr. Brandt. The unique combination creates an unquestionably big yet carefully balanced bourbon, with deep flavors of char, leather and smoke that meets notes of vanilla, honey and spice. The finish is exceptionally long and heavy, with a knockout punch of smoke on the palate. With multiple awards at the S.F. Spirits Fest and San Diego Spirits Fest, and rated as one of the Top Ten American Smoked Whiskies by leading review site, Distiller.com, Warbringer embodies the dedication to quality and inventiveness that defines the approach of Sespe Creek Distillery.
Sespe Creek is available in California via LibDib.
LibDib carries a variety of small production bourbons for wholesale in California, Wisconsin, New York, and Colorado. Take advantage of our easy-to-use online alcohol wholesale program and easily experience the benefits of having craft liquors on your shelves.
Are you a restaurant, bar or retailer wanting to purchase one of these products? Sign up for LibDib now!